Lexar XQD Memory Cards Coming This Year
Lexar has pledged to start producing XQD cards for Q3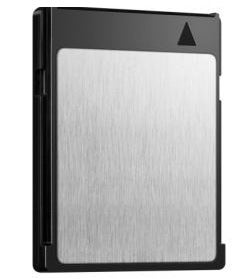 As of right now, the XQD market is pretty thin on the ground. Only one camera uses the high speed cards (the Nikon D4), and only one manufacturer produced them (Sony). Luckily, Lexar has now come on board, and announced support for the still fledgling format. Lexar expects to have these cards available for sale in Q3 of this year.
"We are committed to offering innovative and industry-leading photography solutions, which is why we're working with Nikon to offer and co-market XQD memory cards. We view the XQD standard as one of the most logical ways to increase interface speed beyond that of existing CompactFlash technology with the capability of offering performance up to 5Gb per second, in time," said Wes Brewer, vice president of products and technology, Lexar.
There's no word on speed, capacity, or price — but so far the cards have been anything but inexpensive. Hopefully, with more manufacturers on board, and some more cameras able to use the cards, prices will soon fall.
[via PMDA]