Canon 5D Mark III Vs. Nikon D800: Which DSLR Should You Buy?
Two of the hottest cameras of the year get our full test treatment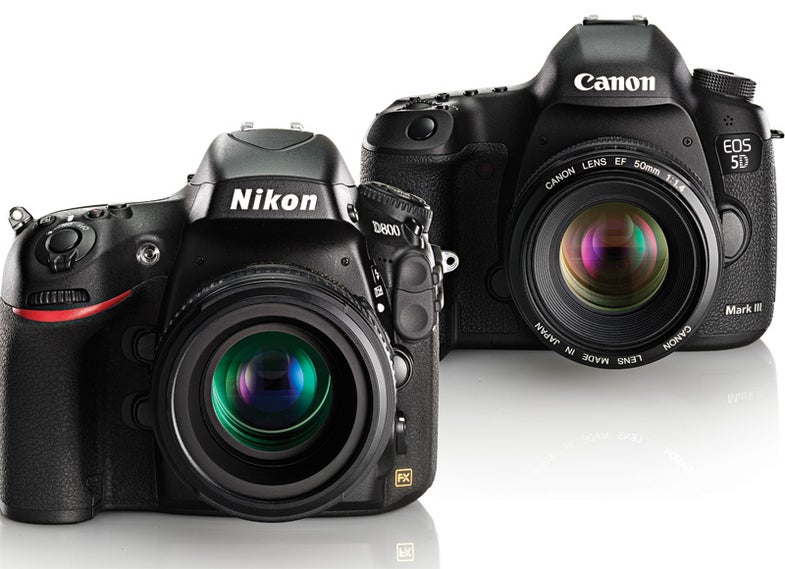 We may earn revenue from the products available on this page and participate in affiliate programs. Learn more ›
It's one of the questions we see most often on the web and even in our inboxes. Two of the biggest cameras of the year have been facing off and now the battle has come to the Popular Photography test lab.
As usual, the answer to which one is better depends on your photographic needs. Here are links to our full lab tests to help you decide for yourself. Click the camera to read the full test. If you prefer: Click here for the Canon 5D Mark III test or click here for the Nikon D800 test.
Some of the results are expected, but some are a bit surprising. For instance, the D800 is predictably impressive when it comes to resolution, but the Canon doesn't mess around when it comes to noise.
If you want a quicker comparison, check out this page in our Buying Guide, which puts all the specs at a glance.