New Gear: Panasonic G X 12-35mm F/2.8 ASPH. Power O.I.S. Zoom Lens
A zoom with familiar focal length finally comes to the Micro Four Thirds System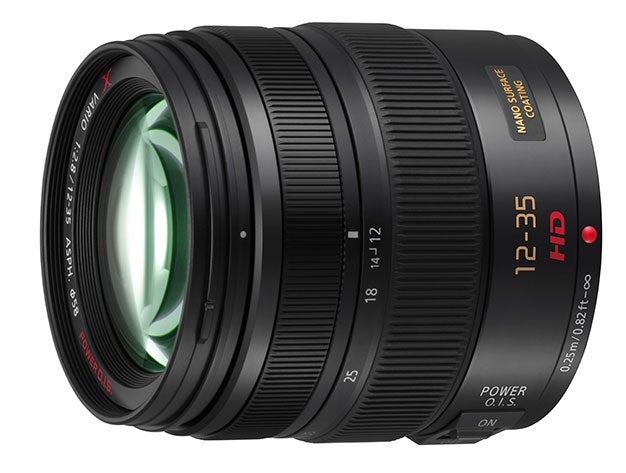 The 24-70mm zoom lens has been a staple for many photographers for a long time. Unless, of course, you're a Micro Four Thirds shooter, in which case you didn't have the option (without doing some adapting.) Panasonic has fixed that, though and they've even given their new zoom optical image stabilization.
The Lens has 14 elements in nine groups, including an Ultra Extra-Low Dispersion and a Ultra High Reflective element to cut down chromatic aberration and improve corner sharpness respectively. It has seven aperture blades and uses an internal stepping motor for AF, which makes it quiet enough to use for video capture.
Perhaps one of the best parts is the compact size. It weighs just under 11-ounces and is 73.8mm long, which doesn't increase as you zoom. That's pretty compact, especially when you consider the fact that they managed to cram an optical IS system in there. That in itself is a bit step as it's only the second 24-70mm lens with built-in IS after the new Tamron.
The lens will be officially available starting in August, but there's no concrete pricing info yet. It's safe to assume it won't be in the bargain range, but this is an important step for the Micro Four Thirds system as a whole. We're looking forward to testing it once it's available.