New Gear: Leica M-Monochrom Has a Full-Frame Black and White Sensor
Leica's new digital rangefinder captures 16-bit images without a hint of color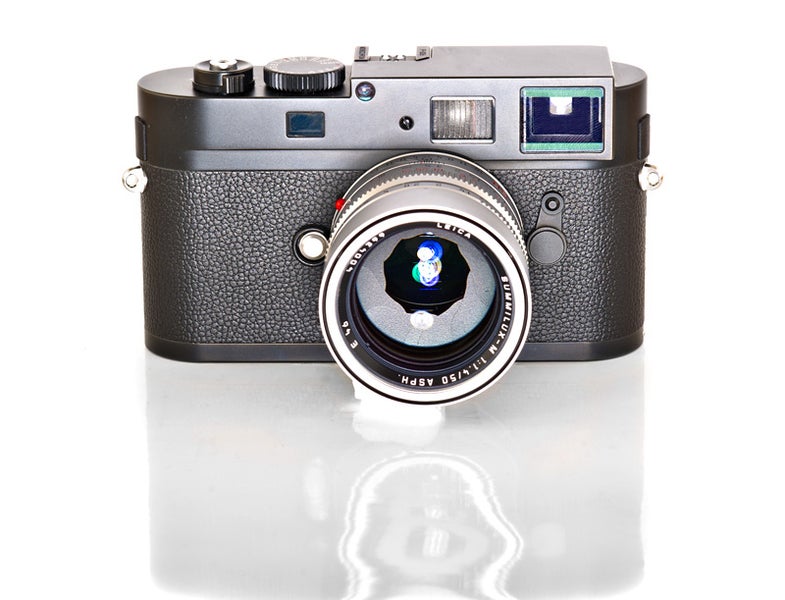 We may earn revenue from the products available on this page and participate in affiliate programs. Learn more ›
If ever there was a company that could pull off a full-frame digital camera that only shoots black and white images, it's Leica. At an appropriately swanky event tonight in Berlin, Leica pulled back the curtain on the M-Monochrom.
There's no color filter in front of the sensor, which allows more light to hit it. As a result, it promises a greater dynamic range and better noise performance. The uncompressed DNGs can be processed in the included copy of Lightroom 4 as well. You also get a full copy of Silver Efex 2.
The ISO range goes from 160 to 1000, but the camera promises to pull more details out of scenes, especially if they have a lot of contrast. Some of the prints on the wall from the camera demonstrate that rather nicely.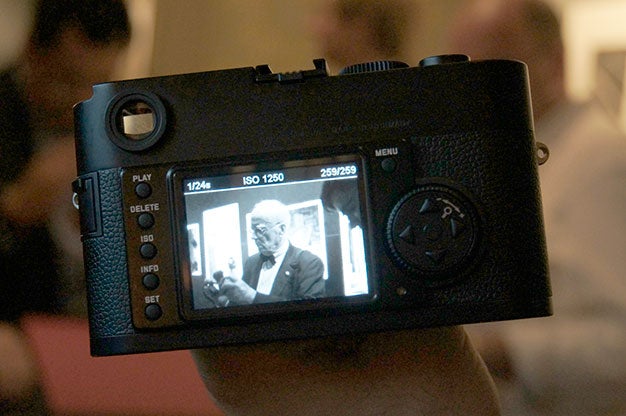 In almost every other aspect, the Monochrom looks and feels a lot like the M9-P. It of course focuses with Leica's traditional rangefinder system, and lacks the famous red dot in order to make it less conspicuous.
I'm going to be getting some hands-on time with the Monochrom as well as the other new Leica products this weekend, so look for impressions and a bunch of sample images soon.
The M-Monochrom will first be available starting in August at outlets including the new Leica store in Washington DC. It will cost just a shade under $8,000, which is about $1,000 more than the standard M9.