New Gear: Fujifilm Unveils M-Mount Adapter For X-Pro1
For $200, you'll be able to put M-Mount glass on your X-Pro1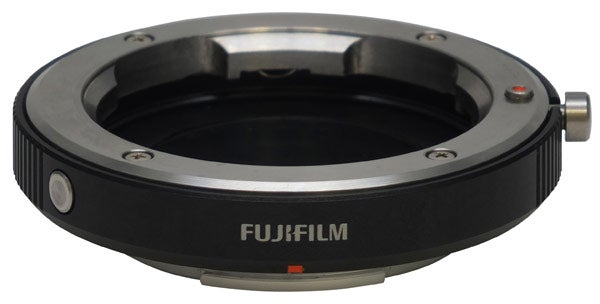 We may earn revenue from the products available on this page and participate in affiliate programs. Learn more ›
While a number of third parties have produced Leica M-mount adapters for the X-Pro1, this June will see the first official version from the folks at Fujifilm. Set to ship in June with a $200 pricetag, the mount will give X-Pro1 shooters access to the incredible back catalog of M-mount lenses, both from Leica and other manufacturers.
So, what differentiates this $200 mount from the cheaper options? For one, you can bet the machining and quality is better, but the real difference is that this adapter is shot-through with electronics, allowing information to be sent from the lenses to the body. It's not clear if this will give any sort of digital control over them, but it will allow for correcting of lens aberrations. Here's what the press release has to say on the matter:
The question is if those features are worth the three-fold price increase over a knockoff version.