Kipon To Sell Leica M-Mount Adapter For Fujifilm X-Pro1
An aftermarket adapter will bring Leica glass to Fujifilm's upcoming ILC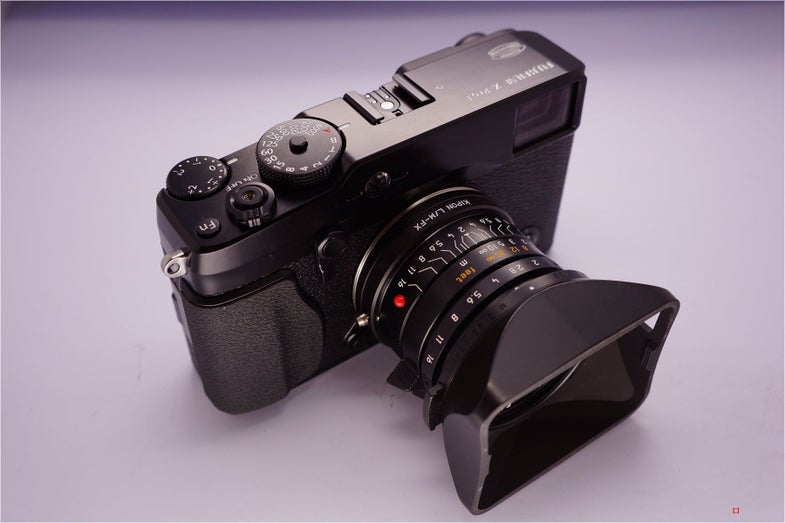 We may earn revenue from the products available on this page and participate in affiliate programs. Learn more ›
Chinese manufacturer Kipon has announced that this month it will start shipping a number of adapters for the Fujifilm X-Pro1. These include Leica/M-FX, Contax G-FX, Nikon-FX, and L39-FX. That's right, withi this adapter you'll be able to put incredible Leica glass on that X-Pro1.
The release appears to be machine translated, so I'm not quite sure what to make of "more nearly 40 models would be realeased within this month," but assumedly it means that many more mount adapters are in the works, perhaps somewhere on the level with the company's wide range of Micro Four-Thirds mounts.
Kipon's hardware tends to be inexpensive, and an early report from the Chinese forum DCHome reports the price as just 390 Yuan, which is around $60. Fujifilm announced earlier this year they would be making their own M-mount adapter, but we don't know what it'll cost, but it's expected in April.
[via PhotoRumors]