Enormous 6mm Nikon Fisheye Lens Up For Sale At £100,000
The legendary 6mm f/2.8 super-fisheye from Nikon is up for sale in the UK, and it's going for a premium.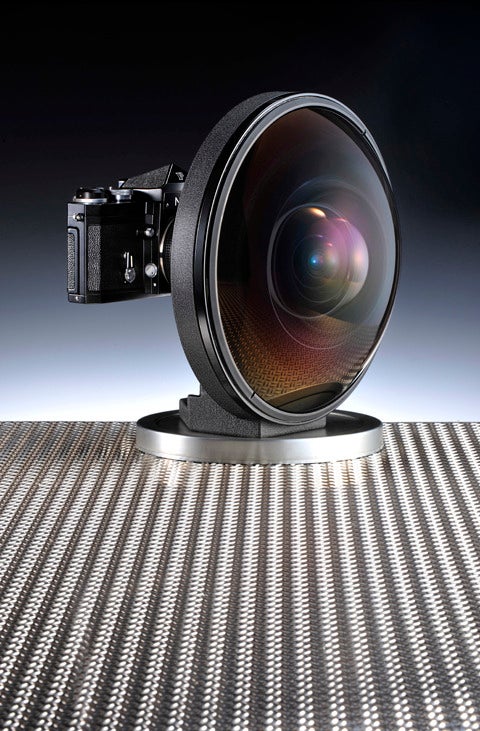 In 2010, an eBay auction popped up for a 6mm f/2.8 Nikon lens with a $34,000 asking price — and that same lens is now up for purchase in the UK at five times that price. This enormous lens is being sold through Grays of Westminster, and has a sticker price of £100000 (approx $160,000) — and we have no idea what caused the price jump in the intervening two years.
Unveiled at Photokina 1970, the lens has a 220° field of view, an aperture range of f/2.8-f/22, and weighs 5.2kg (11.5 lbs). It dwarfs any camera it's attached to, was designed primarily for scientific and industrial applications, and was made to order. With only a few hundred ever produced, it's not really surprising that we've never seen a photo taken by this beast — but we'd love to see what they look like.
For a look at some other incredible (and entirely unaffordable) pieces of glassware, check out our list of 9 unbelievable camera lenses that actually exist!
[via Amateur Photographer]