The TrekPak Camera Bag Insert Swaps Velcro For Pins
This Kickstarter backed project aims to make modular camera bags that don't rely on frustrating velcro to change layout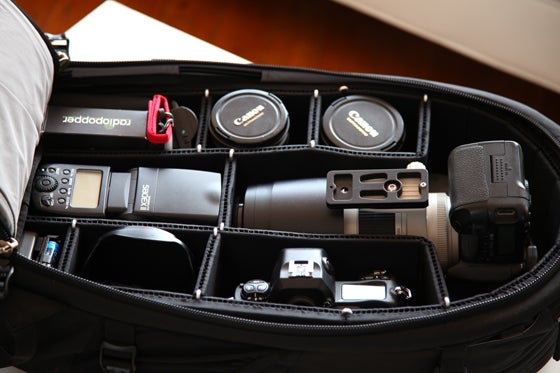 We may earn revenue from the products available on this page and participate in affiliate programs. Learn more ›
Modular camera bags are all the rage — but what if you already have a bag or case you really like, and want to transform it into home for your camera? The Kickstarter project TrekPak aims to not only morph your current bag into a case, but also buck the decades long hold of velcro on adjustable layouts.
The creators of TrekPak have decided to not use velcro for the adjustable walls of their system, even though velcro is by far the most commonly used choice. Instead, they've created more rigid walls that are held in place by metal pins, which allows them to be moved readily when required without the chaos of velcro attachments. Handy, but we would be a little concerned about losing them.
While the system is designed to be ported to a number of different packs, at this juncture it's only set to work with Pelican Cases and Deuter Freerider packs. For a $23+ backing promise, you can get an insert for a Pelican Case you already own, and forking out more cash than that will get you both the case or bag, plus the the TrekPak system. Dollar amounts do depend on fabric choices and bag sizes, but if it will fit something you already have, it's doubtless less expensive than purchasing a bag just for your camera gear.