New Gear: Custom SLR Launches M-Plate Universal Tripod Mount
One of last year's big Kickstarter campaigns has now opened its doors for business, with the M-Plate universal tripod mount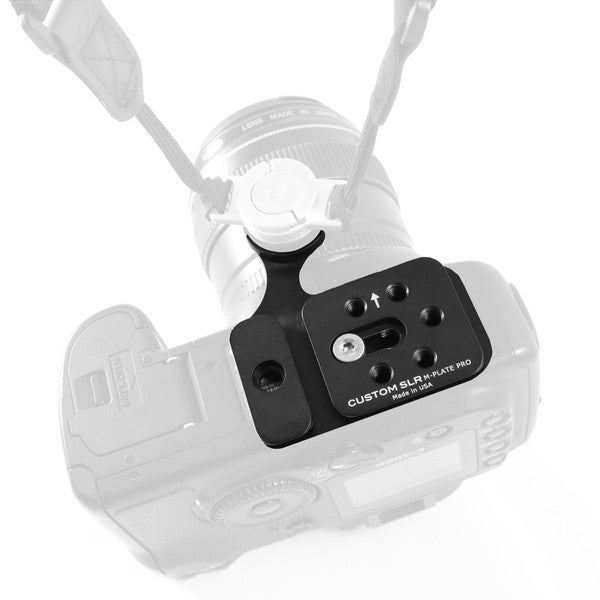 We may earn revenue from the products available on this page and participate in affiliate programs. Learn more ›
Last October we covered Custom SLR's plans to develop the M-Plate, a Kickstarter-funded universal tripod mount — a project which has now come to fruition. Custom SLR has officially released the M-Plate, and it's up for order on their store for $74.95. The advantage to strapping this extra chunk of aluminum to your camera is that it allows compatibility with a huge number of devices.
It's designed to flawlessly work with Manfrotto RC2 and Arca-Swiss style tripod heads, and it has mounting points for other plate systems. Custom SLR claim it can mesh with Acratech, Benro, FoBA, Induro, Kirk, Novoflex, RRS Really Right Stuff, and Wimberly heads, too. It also allows connection to camera strap systems like Custom SLR's own C-Loop, as well as BlackRapid, Sun Sniper, Spider Holster, and Cotton Carrier straps. Custom SLR also states the accessory relocates the tripod socket "making it easier to shoot portrait shots."
The M-Plate also features the M-Link Port, which marks it as part of a modular system that Custom SLR is working on, which will allow it to attach to future accessories such as flash brackets and video rigs.