The M-Plate Aims To Be Your All-In-One Mount
Sick of having to switch mounts for moving between different tripods, straps, grips and accessories? A new Kickstarter aims to give you one piece of hardware that will work for all of them.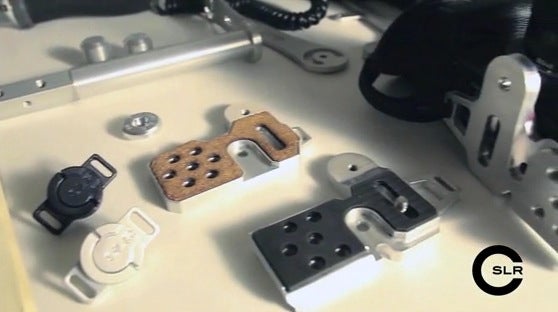 Custom SLR, the folks behind the C-Loop and Glide Strap camera sling system, have a new project in the works to make your camera mounting life easier. It's the Kickstarter funded M-Plate, a single plate that will work with all your accessories. While the design is still being finalized, the plate is designed to work with both Manfrotto RC2 and Arca-Swiss connections, as well as camera strap systems like C-Loop, BlackRapid, SunSniper, Spider Holster and others. It'll also have a mounting point for hand grips, and a series of modular attachment points for further gear by C-Loop, but that can be doubtless be jimmied onto other systems.
This is a Kickstarter funded venture, so the project has 55 days to go and another $10,000 to raise before it'll get funded, but the ability to just use a single plate for any and all mounting systems sound like it'll make life immensely easier. If you want to support the project, $50 will get you an M-Plate, which is a $25 discount on their planned retail price, and the gear is hoped to ship out by the end of this year.