$9,000 Limited Edition Fujifilm X-Pro1 Kit Comes In a Vulcanized Fiberboard Suitcase
This limited edition case comes packed with lenses, the camera, and a sky-high pricetag.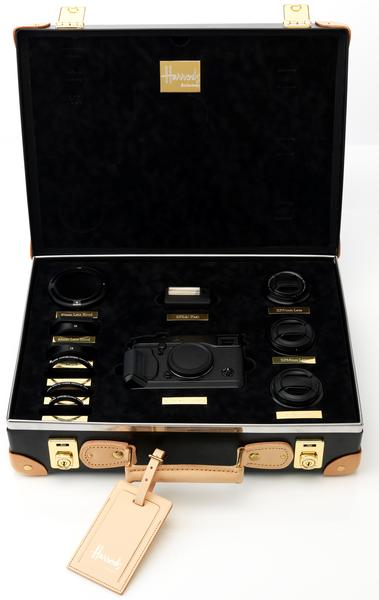 We may earn revenue from the products available on this page and participate in affiliate programs. Learn more ›
Fresh off the Fujifilm/Harrods collaboration from earlier this month, the two companies have also teamed up with luxury luggage maker Globe-Trotter for a special Fujifilm X-Pro1 case. The limited edition Vulcanised Fibreboard suitcase is being made as a partnership between Globe-Trotter and Fujifilm, but will also be branded "Harrods Exclusively" and only sold at that store.
The case is handmade on original Victorian machinery, with brass rivets, locks and tan leather trim. The case has specially crafted compartments for the X-Pro1, the flash, filter and the camera's three lenses and lens hoods: 18mm, 35mm and 60mm. Only twelve such cases have been crafted, and will be available exclusively at Harrods Technology.
How much does this much luxury set you back? £5695 ($9040), but at least that includes the camera, lenses, and accessories.
[via PhotographyBlog]