New Gear: Ricoh GXR A16 24-85mm f/3.5-5.5 16MP Lens/Sensor Combo
The newest module for Ricoh's modular GXR bundles together 16-megapixel sensor with a decent zoom.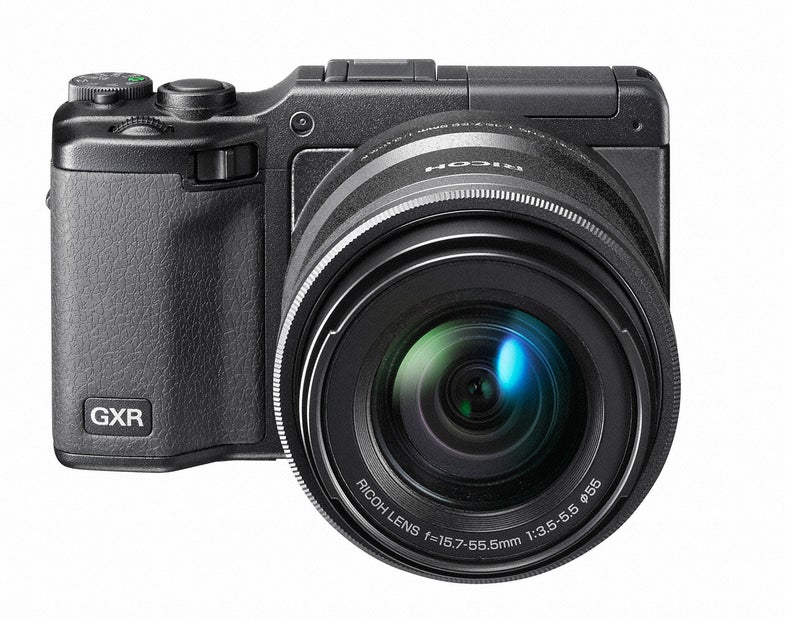 We may earn revenue from the products available on this page and participate in affiliate programs. Learn more ›
Ricoh's modular GXR continues to expand its selection of sensor/lens combos, with the new introduction of the A16, which packs a 24-85mm equivalent zoom and 16-megapixel sensor. First announced back in November, the module is now all kinds of official, and is the first zoom module with an APS-C sensor, as well as the first to hit 16-megapixels.
The 24-85mm f/3.5-5.5 is certainly more versatile than some of the other modules we've seen come out for the GXR, but the maximum aperture of f/3.5 is slightly disappointing — especially as there's no stabilization system. Since this module comes with a new sensor (rumored to be one of Sony's), Ricoh has added a number of features that smack more of a firmware update than anything else. Many of them are fairly standard on other cameras, so while Ricoh may be slow at bringing them out, at least they're catching up:
No word on how much it will cost, but we'll update when we have that info.