New Gear: Western Digital My Book Live Duo Network Hard Drives
Two drives and a gigabit ethernet connection give you one less excuse for not backing up your photos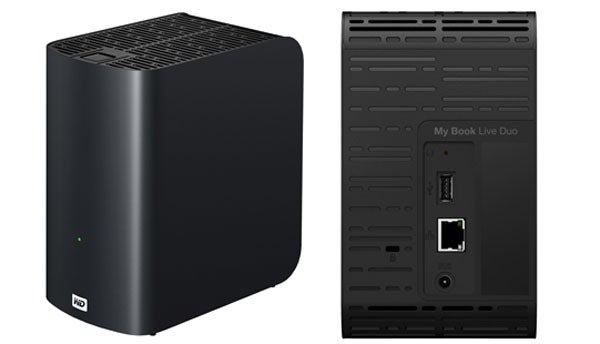 We may earn revenue from the products available on this page and participate in affiliate programs. Learn more ›
If one of your New Year's resolutions is to be better about backing up your photos, Western Digital is hoping you'll consider one of their new dual-drive, network-connect "Personal Cloud" boxes to help you do it.
There are two flavors of the My Book Live Duo, including a $399 version with 4 TB of storage and a $500 version with 6 TB. Both ship in a RAID 1 set-up which means all the data on one drive is mirrored on the other for an automatic redundant backup. That means you'll only be able to use about half of the number you see on the box, but if one of the drives should fail, all your data will still be safe and sound on the other one. If you want, you can switch up the configuration to get at all of that hard drive space, but you'll lose the safetfy factor.
It connects directly to your router using gigabit ethernet, so you can share everything on the drives using your home network or use the WD site and mobile apps to access it through the Personal Cloud. It comes with WD's own software for automatic backup of PCs, while Mac users can just use Time Machine like they would with a locally connected drive.
I tested the single-drive version a while back and found it easy and reliable, so the addition of another drive is a welcome upgrade.