New Gear: Olympus Tough TG-320
Able to handle 5 foot drops and 10 feet of water, the TG-320 is Olympus' newest addition to the Tough family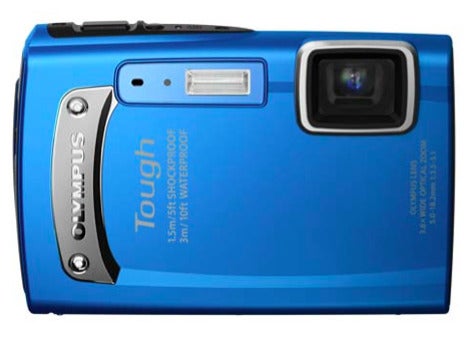 We may earn revenue from the products available on this page and participate in affiliate programs. Learn more ›
Olympus has a long history of making tough compact cameras, able to handle varying degrees of cold, drops, and depths so that your camera doesn't get destroyed while being dragged up a glacier, or wherever else you decide to head on vacation. We previously put the Olympus TG-810 through its paces as part of our rugged tests, and were impressed by how robust (if heavy) it was. How will the new TG-320 live up to its predecessors?
The camera is rated for five-foot drops, 14°F temperatures, and depths down to 10-feet, easily enough to handle most of your outdoors activities. With a 28-102mm lens and 14-megapixel sensor, the TG-320's vital stats are in line with most other cameras on the market. Feature wise, Olympus has added a feature for you snorkel divers, an Underwater HD video recording mode, as well as 3D still photography for those who have jumped on board the stereoscopic train.
The TG-320 will be available in February for $179.99, with plenty of time for your Summer trip to the Bahamas.