New Gear: Fujifilm FinePix XP150, XP100, and XP50 Rugged Waterproof Compacts
Three tough new cameras that are relatively easy on the wallet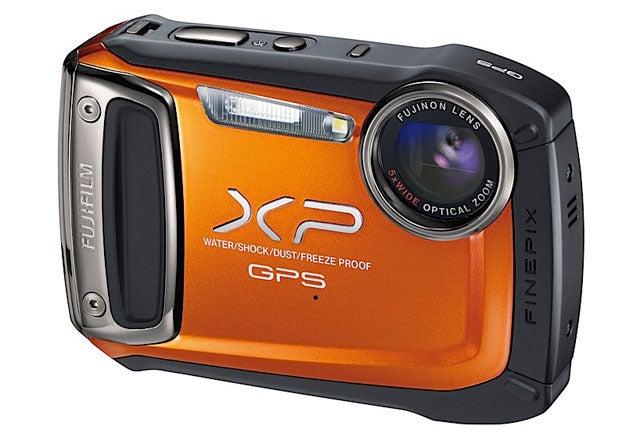 We may earn revenue from the products available on this page and participate in affiliate programs. Learn more ›
When I field tested rugged compact cameras at the Tough Mudder last year, I was impressed with Fujifilm's cheap-but-tough XP30. Now, it has three new tough siblings.
The XP150 and XP100 share just about all of the same guts, with the XP150 adding GPS functionality. Both are waterproof up to 33-feet, shockproof from 6.5-feet, freezeproof to 14-degrees F and dustproof. The slightly less burly XP50 is waterproof to 16.5-feet and shockproof from 5-feet, with the same dust and cold resistance.

The camera bodies have gotten a redesign, starting with the new door, which has double locks to prevent foreign materials from getting into the battery/memory card slot. Just from the picture, they look easier to hold, which is a good thing.
All three cameras use a 14-megapixel CMOS sensor and 2.7-inch anti-reflective LCD screen. The lens is a 5X zoom that goes from 28-240mm (full-frame equivalent)
Perhaps the most notable performance enhancement is the faster shooting times, which have been improved at start-up and from shot to shot. They can now capture up to 10 FPS. That's key in a camera built for action.

Video capture tops out at 1080p at 30 FPS, which also utilizes the mechanical image stabilization which is implemented at the sensor level.
As mentioned above, the XP150 has GPS capability for geo-tagging and even for use as a digital compass.
The XP150 and XP100 will be available in March for $279 and $249, respectively. The XP50 will arrive around the same time for the rather nice price of $199.