New Gear: Datacolor Spyder4 Express, Pro, and Elite Color Management Systems
Datacolor's newest colorimeters are faster and more accurate than the Spyder3, even for iPad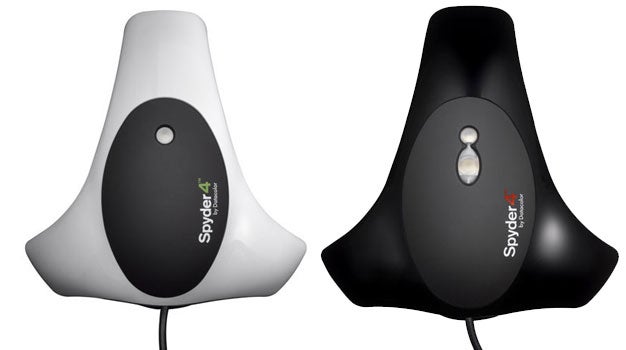 We may earn revenue from the products available on this page and participate in affiliate programs. Learn more ›
One product announcement today gave us a chance to remind you of the importance of backing up your files, so it only seems right that we use the release of Datacolor's new Spyder4 color management systems to nag you about getting your color profiles in order.
The Spyder4 comes in three sizes, all of which Datacolor claim deliver a 26% improvement in accuracy and low-light luminance performance.
The Express is the cheapest option, coming in a $119. It's designed to calibrate a single display, which includes the iPad or iPhone if you use the SpyderGallery app.
The Pro jumps to $169 and adds more control options and multiple display support. It also gets ambient light measurement to keep things looking right in varying lighting conditions.
The Elite checks in at $249 and gives an even more customizable experience. It can be used on projectors as well as monitors and has an array of other features aimed at the professional video production crowd.
We hope to have our hands on one soon so we can check it out and see who it stacks up against X-Rite's latest ColorMunki offering.