Panasonic Lumix 3D1 Compact Does 3D Photos And Videos With Two Lenses
It has a pair of lenses and sensors, but lacks a 3D display
We may earn revenue from the products available on this page and participate in affiliate programs. Learn more ›
Our first glimpse of Panasonic's 3D compact camera came back at the IFA Berlin tradeshow, but now it's officially making its way to store shelves. The aptly-named 3D1 uses a pair of independently-zooming 25mm lenses each with 4x optical zoom to create true 3D photos and videos.
Like the Fujifilm Real 3D W3, the Lumix 3D1 uses a pair of sensors to go along with its lenses. Each one is a 12-megapixel High Sensitivity MOS, both of which can also be used independently.
In addition to the 3D photo and video capture, the 3D1 also uses its pair of lenses in a few creative ways. You can shoot 1080i HD video with one while the other grabs full-resolution 2D photos at up to 8 fps without AF (you can get 4 fps with AF on). It can handle all of that data thanks to the quad-CPU Venus engine doing the number crunching.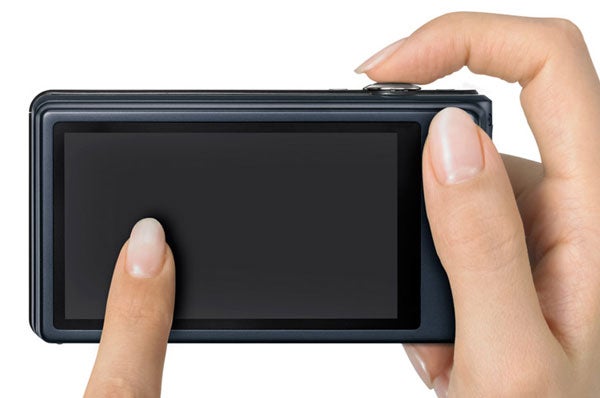 The back of the camera is dominated by a 3.5-inch touchscreen, which, unlike Fujifilm's, isn't 3D. Sure, a big screen like that is nice, but if one of the primary purposes is to capture 3D images, it would be nice to preview them without having to find a compatible TV complete with glasses.
The Lumix 3D1 will be available in December for a hefty $500. As it stands, though, this is more of a pricey 3DTV accessory than it is a viable compact camera option. We're still interested to check one out, but we'll have to go borrow a 3DTV and some of those dorky glassies from our pals over at Soundandvisionmag.com to see what we shot.