New Gear: Canon WFT-E6A Wireless File Transmitter and GP-E1 GPS Receiver
Two new add-ons make Canon's new pro DSLR even smarter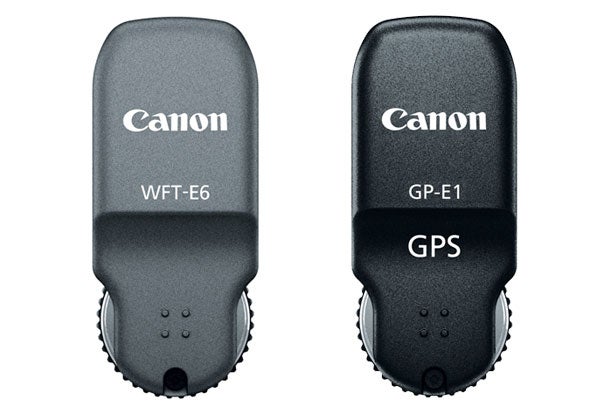 By now, you've probably read all about Canon's new EOS-1D X pro DSLR, but its beastly spec sheet has somewhat overshadowed a couple of cool accessories designed to work with it.
The WFT-E6A Wireless File Transmitter does basically what the name suggests. It connects to WiFi using an 802.11n connection, which makes it faster than Canon's previous WFT attempts. You can use it to synchronize the files from several bodies and it even has Bluetooth. It's also now dust and weather resistant, so you can use it out in the field instead of just in the studio. It will start hitting shelves in March 2012 for $600, which would actually make it a little cheaper than the previous WFT models.
The GP-E1 is a GPS add-on that draws its power directly from the body, so there's no extra battery to stick in it. It has an electronic compass that keeps track of your latitude, longitude, elevation and the Universal Time Code. Later, you can browse the camera data on a computer, including info about which direction the camera was pointing. Like, the WFT-E6A, the GP-E1 is dust and weatherproof. It'll cost $300 when it shows up in April. 2012.