Adobe Carousel Now Available For Mac and iOS
Adobe's image sharing Carousel application is now available to download.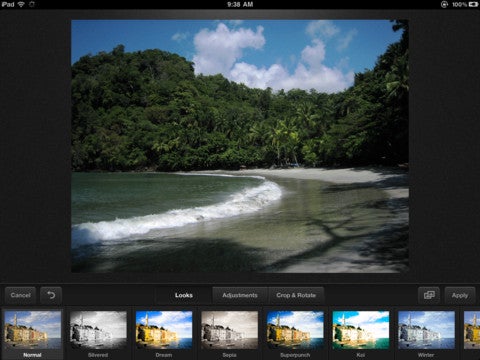 Adobe Carousel was announced in early September, and is billed as a way of sharing and editing your images between your Mac, iPad and iPhone all from a single application. We've been waiting patiently for the app to launch, and today it went live, and is available in both the Mac App Store and iOS.
While Carousel won't back your files up in the cloud, what it does do is sync and save any edits you make to a shared stash of images, allowing files stored on any device to be access and edited on any others.
The editing abilities of the app itself are fairly basic: crop, rotate, exposure, temperature, and a handful of other small tools. Like so many other iOS apps, you can also add filters to your image.
Carousel also allows you to share images with other individuals, inviting up to five people to share a single album. While the application is free, the service is subscription based. Right now there's a 30-day free trial, and a launch subscription price of $59.99 per year or $5.99 per month. Standard pricing is is $99.99 per year or $9.99 per month.
When the application was announced, we heard that PC and Android versions were in the works, but we have yet to hear more on that.