Sony NEX-5N Emits Bizarre Clicking Sounds That Spoil Audio Recordings
Sony's most recent ILC, the NEX-5N, has been making strange noises and ruining video recording for users around the globe.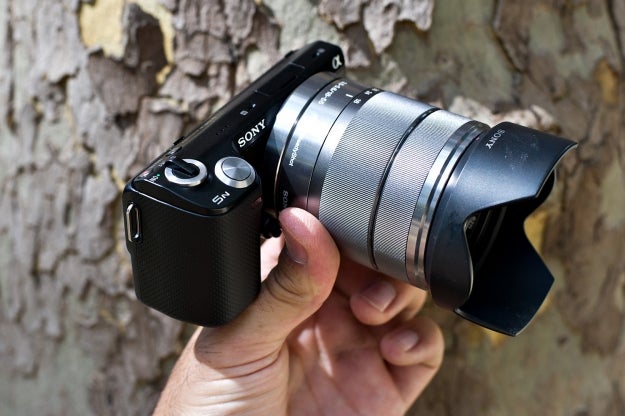 We may earn revenue from the products available on this page and participate in affiliate programs. Learn more ›
Sony's NEX-5N has only been around for a couple of weeks, but some users are already reporting a problem when recording video. Apparently, the camera makes a bizarre clicking noise when you move the body that's audible when playing back the video. This video from Engadget demonstrates the problem pretty well, and it's not an isolated incident. Our own Technical Editor Phil Ryan heard it in-person just last week.
So, what's going on? That's a very good question. First instinct suggests that it might have something to do with the Steady Shot image stabilizaiton built into the body. But, Sony is surely hard at work to figure out what exactly is clonking around in there. The company has acknowledged the issue, but they haven't released any official statements nor specifics about a fix.
If you already have a 5N, you can use it with an external microphone, but we'll keep you updated on a permanent fix as soon as we hear.