New Gear: the Fujifilm FinePix Z950 EXR Compact Camera
Fuji's newest pocket-size compact is the sleek and colorful FinePix Z950 EXR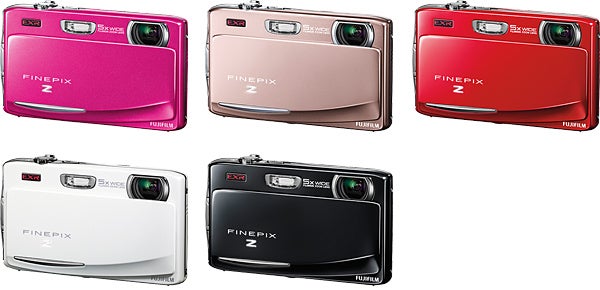 We may earn revenue from the products available on this page and participate in affiliate programs. Learn more ›
The sexy new X10 isn't the only thing Fujifilm has going on right now. They also have something new for the more traditional compact crowd in the form of the FinePix Z950. When Fujifilm first announced their new EXR processor a few years ago, it was touted as being able to dramatically improve image quality in poor conditions by tweaking the individual pixels in the sensor to different duties. Originally only available in a handful of models, the EXR has now filtered down to even the most day-to-day of compact cameras, like the FinePix Z950 EXR.
The Z950 is a svelte and brightly colored new compact camera, packing a 16MP sensor that can be tapped by the EXR processor into three different modes: High Sensitivity and Low Noise; Dynamic Range; or High Resolution.
Just 15.2mm at its thinnest point, the camera packs a 5x zoom (28mm-140mm), and a new auto scene mode detection system called EXR AUTO which apparently "automatically determines the optimum mode out of 99 different shooting patterns." The camera has a 3.5-inch widescreen LCD touchscreen on the back, with multitouch support. That's right, you can pinch to zoom when looking at your photos.
A rather nifty features is splitscreen playback, where you can see an image on the top half of the screen and thumbnails on the bottom, making it easy to browse through large numbers of images at high speed.
Fuji has not announced how much this camera will cost, or when it will be available.