Joby Gorillapod Micro Wants to Become Part of Your Compact Camera
A folding mini-tripod that's always on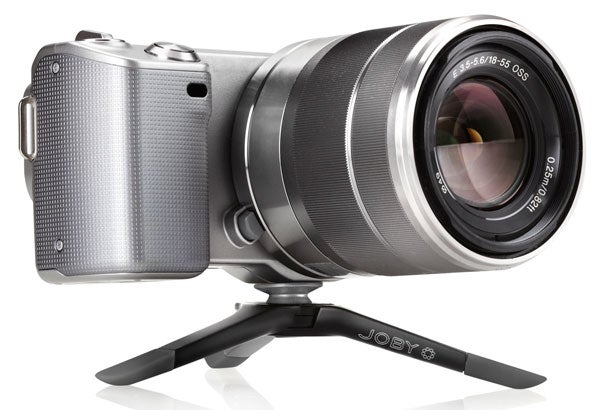 We may earn revenue from the products available on this page and participate in affiliate programs. Learn more ›
By now, the name Gorillapod surely conjures up images of small tripods with ultra-flexible, knobby legs holding cameras in ungodly positions all over the place. But, the newest release from Joby looks a lot different than what you've come to expect. The ultra-compact Micro is meant to stay attached to the bottom of your compact camera at all times.
The Micro has three feet that, when collapsed, form a low-profile stick that's skinnier than even the slimmest compact cameras. But, the zinc alloy legs flip out to rest on their rubber feet and support the camera just inches above a table or whatever surface it's placed on. It's pretty ideal if you're trying to take a self-portrait or even capture video of yourself when there's no cameraman around.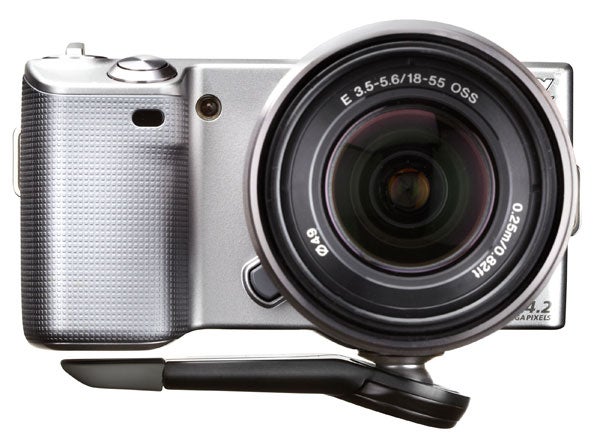 The camera itself attaches to a tripod screw mounted on an aluminum ball, much like the one you'd expect to find on most of the other Gorillapods. You can adjust it up to 36-degrees in any direction assuming the edge of the camera doesn't get in the way.
There are two versions of the new Micro: the 250 and the 800. The numbers in the names suggest how much weight in grams each is able to hold. The 250 is meant for traditional compact cameras up to about half-a-pound, while the 800 is a little burlier and can stand up to roughly 1.75 pounds. That's plenty for an interchangeable lens compact.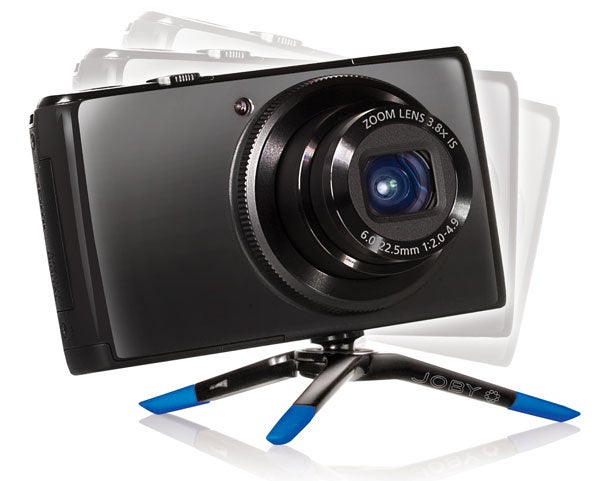 We're looking forward to checking one out and comparing it Manfrotto's Pocket Series tripods and the cute Pose camera case/tripod combo when they start shipping in November. The Micro 250 costs $20, while the beefier 800 will cost $30.