App Tries to Turn Your iPad Into a Softbox
iPads are great and all, but can they effectively be used as an extra light source?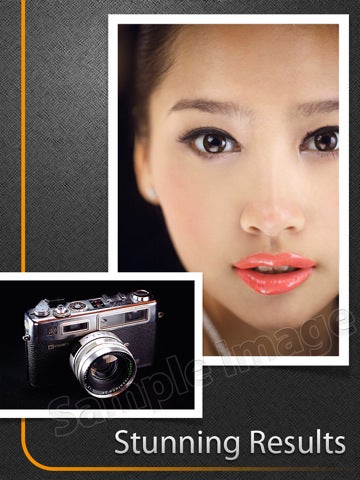 We may earn revenue from the products available on this page and participate in affiliate programs. Learn more ›
The iPad has made its way into a large number of photographers kits. It's great for low-level editing, and perfect for quickly showing off your images to people outside of the studio. But can a simple app let it double as a softbox?
Over the weekend we read about an app called Softbox Pro which Lifehacker noted was pretty much just a series of images that could be easily and freely replaced with digital files. There are other, similar apps available, but I was more curious how well they work. We've seen someone replace an entire studio light setup with iPads, but can a single iPad do any heavy lifting?
The one image that seemed to sell the concept was a rather professional looking portrait that was included in the sample screenshots, and we've put that above. But what about in other situations? Well, it turns out there's a Flickr pool! The app looks great for photographing small objects on top or in front of the iPad, but all the portraits seem extremely harshly lit. So how did they get that wonderful portrait shot that's used to advertise the app? Click here to see how they did it (hint, it took six iPads).
Don't go throwing away your softboxes just yet folks! Your iPad might be useful as a secondary illumination source, but it's not nearly bright enough for anything more.