New Gear: Chrome Niko Camera Messenger Bag
A military-grade camera bag aimed at urban cyclists (and those who want to look like them).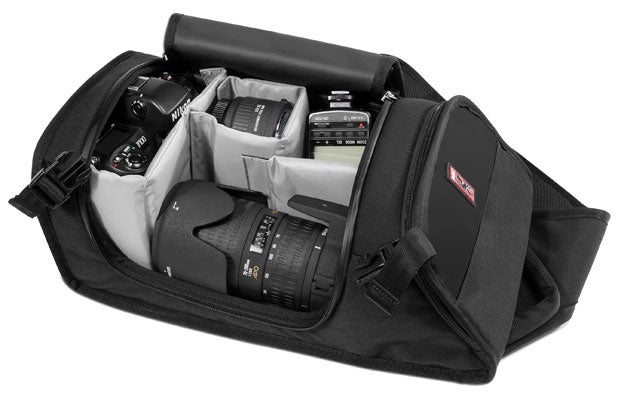 We may earn revenue from the products available on this page and participate in affiliate programs. Learn more ›
Chrome is best known for making virtually bomb-proof messenger bags used by urban cyclists (and people wanting to look like bike messengers) everywhere. But, the Niko marks their first foray into camera bags.
The Niko has a weatherproof shell made of 1050 denier nylon with an 18oz. truck tarpaulin liner with a nylon facing. Translation: It's made out of really tough stuff, which is why they give it a lifetime guarantee. It has a volume of 11.5-liters, which is enough room for a DSLR body, a couple lenses and various other accessories. It won't accommodate a laptop, but it can handle a tripod or a bike pump.
It uses a single shoulder strap, which has Chrome's signature seatbelt-style clasp, so you can take it off easily, but don't have to worry about it coming unhinged and ditching your gear on the ground.
The whole thing weighs 2.5-pounds, costs $95 and comes — fittingly — only in black. As someone who has spent a lot of time on a bike in an urban area, I have to say that it all sounds very promising. Riding with a normal backpack on is fine, unless you want to stop and shoot something, in which case you have to take the whole pack off. The sling makes the process a lot simpler. Plus, the zip-around entry is nice because it's less likely to jangle itself open during a tough ride.
Of course, if you're getting on a mountain bike, you could also consider one of these rugged, trail-oriented packs. But they won't go nearly as well with your cycling cap. They're also throwing an urban photo contest to celebrate its release, which you can check out here.