Lensbaby Introduces Two New Optics Kits Aimed at Portrait Photographers
Lensbaby is making it easier to leap headfirst into their quirky line of optics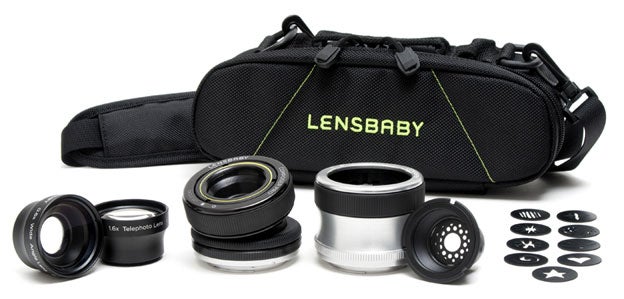 We may earn revenue from the products available on this page and participate in affiliate programs. Learn more ›
If you haven't looked at the Lensbaby line-up lately, they have a pretty impressive array of options. The latest update to their arsenal includes a pair of kits designed to give portrait shooters a variety of options all in one shot.
The Portrait Kit costs $470 and comes with a standard Composer lens with Double Glass optic. You also get the Soft Focus optic, a Wide Angle/Telephoto Kit, the Creative Aperture kit (which changes the shape of the aperture for bokeh manipulation) and the system bag.

The $599 Ultimate Portrait Kit comes with the tougher, more precise Composer Pro lens body a Double Glass Optic as well a Scout lens with a Soft Focus Optic. The rest of the package is rounded out with the same Wide Angle/Telephoto KIt, Creative Aperture Kit and System Bag.
Both kits are availably now and will save you between $20 and $50 if you were going to buy everything separately. To celebrate the release, they're throwing a photo contest for Senior Portrait photographers.