The $190 iPhone SLR Mount. Wait, What?
Ever wanted to put a DSLR lens on your iPhone? No? Well, here's this in case you change your mind.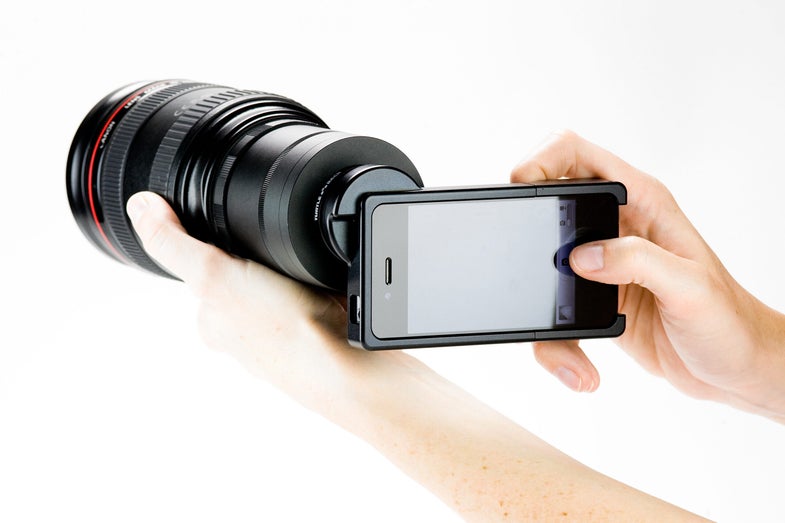 We're fans of doing interesting things with the iPhone. The Leica case concept? A nifty idea, though unlikely to happen. The Olloclip? It subtly added wide-eye and macro the the iPhone. Sure. But this? The iPhone SLR Mount? For $190? For almost two Benjamins, you can get an iPhone case with either Canon or Nikon mounts built in, allowing you to attach all your lenses to the case — no matter how obscenely large they might be.
So when you have this in place, you have a piece of glass over the iPhone's lens, then an extension tube, then your lens. That's a hell of a lot of layers between the good glass and the sensor. Not to mention you'll be completely on manual with this, so if you don't have an aperture ring, good luck adjusting the f-stop. At least manually focusing shouldn't be too bad, given the iPhone's enormous screen.
While the resulting images don't look bad, if you have the lenses, you already have a camera body that can take even better ones. And it's not like it's that much smaller to have this kit along with you rather than an actual SLR — by the time that case, the adapter and the lens are put on it, your phone isn't exactly pocketable anymore.