Concept Device Combines Leica Brains and Glass with iPhone
Feel the need to merge insane Leica quality with your smartphone? The Leica i9 concept combines the two, for a decidedly Leica pricepoint.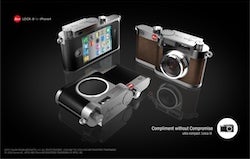 We may earn revenue from the products available on this page and participate in affiliate programs. Learn more ›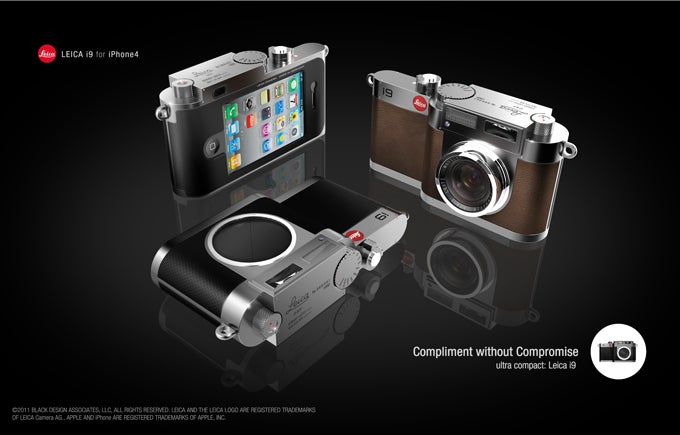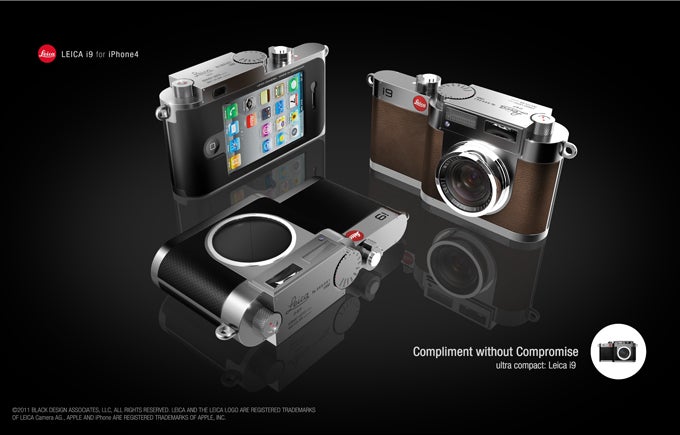 Leica i9
Black Design Associates has put together a concept they call the Leica i9, a high-end lens and case that would latch on to your iPhone (or other smartphone) and allow high quality glasswork on your cellphone. If this concept ever came to fruition, they're pegging the cost at $900-$1200, for a Leica made exterior shell that you cellphone would snap into the back of with a special hinged dock.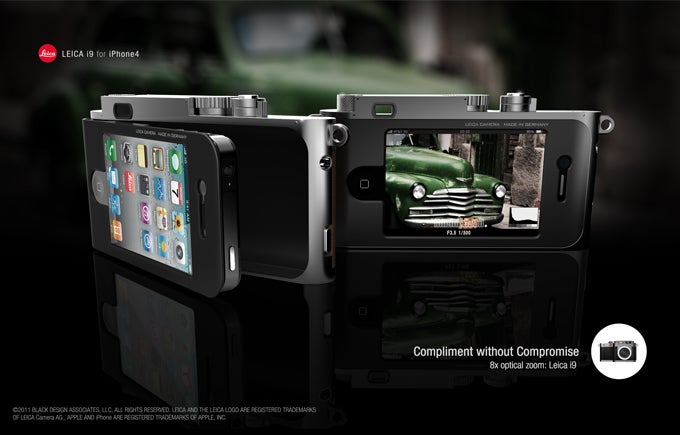 The concept design repurposes a number of the iPhone's controls to for external manual controls over photo settings:
What's interesting is that the plan isn't just for a lens that's slapped over the top of the iPhone's existing one, but rather a completely independent camera system that seamlessly interfaces with the iPhone — so it has its own lens, sensor, and processor, but communicates flawlessly with the iPhone. Which I suppose makes the iPhone a glorified EyeFi card.
Alas, as a concept it'll probably never happen. If you're really interested in putting your iPhone in an oldschool body, check out the "Slow Photography" concept, a case for the iPhone which mimics a top-down reflex camera. Unfortunately, the sample photos look horrendous — but full points for the concept and design.
[via Giz]