Colorware Will Paint Your Leica D-Lux 5 for $400
Want a Leica compact in the colors of your favorite sports team? Sure, why not?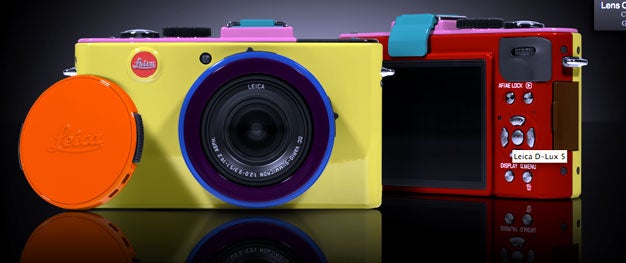 There are plenty of limited-edition Leica cameras out there, but if you want to have a truly unique Leica camera, you can now submit it to the folks at Colorware. For $400, you can send your fancy Leica compact to Colorware and they'll send it back sporting a fancy new paint job. If you don't already have a D-Lux 5, they'll sell you a brand new one with one of their paint jobs for $1,200.
Yeah, it's a pretty hefty premium added to a camera that already comes with a hefty $800 price tag, but this kind of thing is aimed at a slightly different audience than all of those festive Pentax K-r colorways we see on a regular basis. Plus, I've used other products that have gotten the Colorware treatment and you can't deny that they do a great job. The car-grade paint looks a heck of a lot better than any skin you could buy.
It looks like this is the first camera in the Colorware line-up, so it'll be interesting if they keep going forward with it. Of course, you'll have to make sure that you pick a color that's complimentary to Leica's trademark red dot. Or, you could try and make the ugliest one you can. That's what we did. Bet you can't beat it.