The Astroclip Attaches Your iPhone to a Telescope
In the latest line of absurd phone attachments, we meet the Astroclip, an astrophotography mount for the iPhone.
We may earn revenue from the products available on this page and participate in affiliate programs. Learn more ›
We saw the ludicrous iPhone SLR Mount. We've heard about holding your BlackBerry up to a telescope — but how about peering at the skies?. The Astroclip is an iPhone accessory looking for funding over Kickstarter — and for just a $25 donation, you can score an piece of plastic that lets your iPhone screw into a 1.25″ wide eye piece.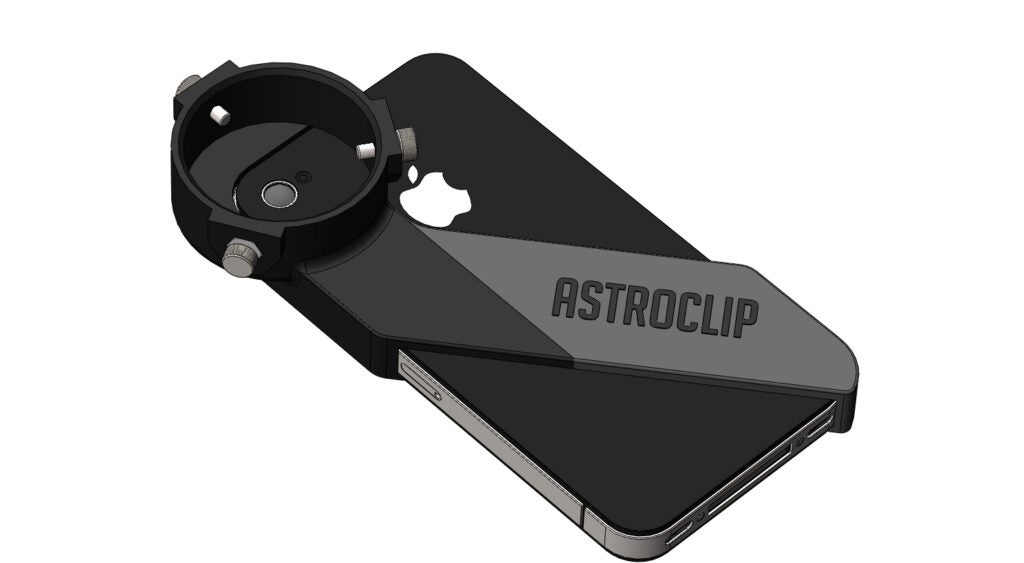 This size eye piece is common on many telescopes, allowing it to record anything seen through the scope. $25 will get you the clip in black or white, and $40 for a special red version with a free t-shirt.
The real question is the image quality — can that tiny lens and tiny sensor produce even vaguely usable photos? If the sample is any indication, the images are usable if not award winning. The shot below of the moon has some nice detail, but the color fringing is pretty brutal, and the low dynamic range kills the highlights on the lunar surface.
On the other hand, if you already have a telescope, but don't have a good camera that can attach to it, this is an easy way to record some of the amazing things you've seen.
I also wouldn't be surprised if the eye piece mount could easily attach to telescopes for bird watching, or microscopes for enlarging.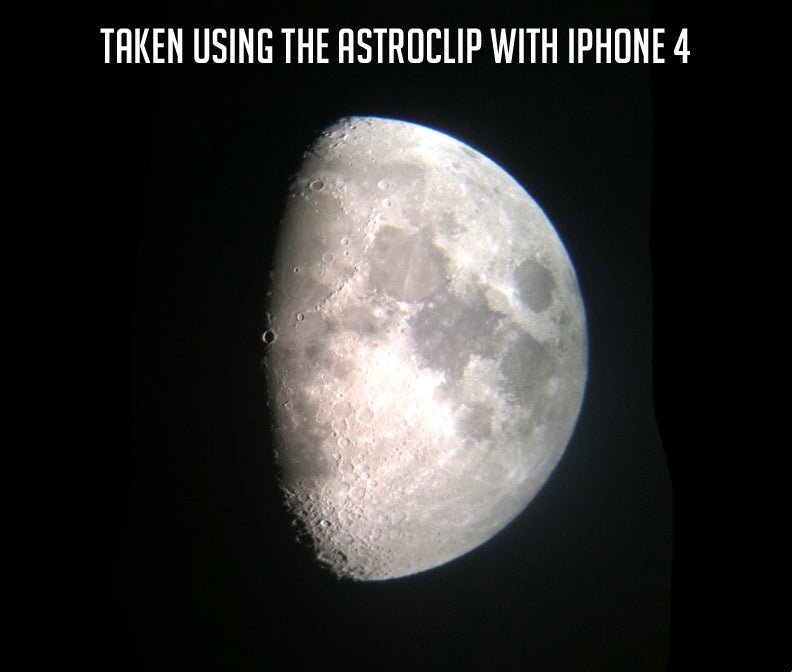 [via TechCrunch]