Ricoh Announces Rugged New PX Compact
Ricoh has joined the ever-growing ranks of tough cameras, with the water- and dust-resistent PX.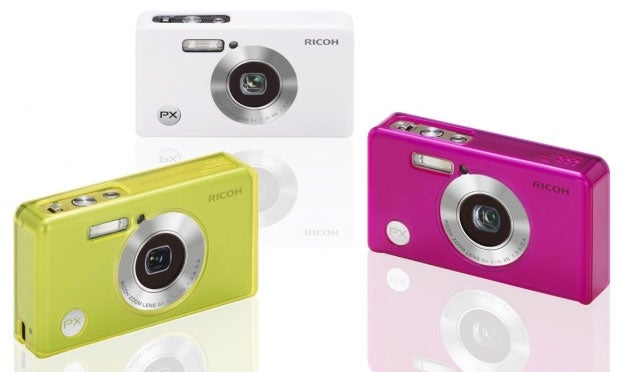 Ricoh has made its name with cameras that photographers love, with fantastic lenses and sensors and the occasional oddball design choice. Their newest compact camera thrusts them directly into the burgeoning "tough" market for water-, crush-, dust-, and cold-resistant models. Facing some stiff competition from other manufacturers in this category, what does the Ricoh PX have to offer?
Not as indestructible as the likes of the Olympus Stylus Tough TG-810 or Pentax Optio WG-1 GPS, the PX is waterproof up to 3 meters (9 feet) and can handle drops of up to 1.4 meters (4.2 feet), putting it more on par with the Fujifilm FinePix XP30. The other big point in the PX's favor is the price-point — it'll only set you back $249 when it debuts in the USA.
Ricoh is touting the fast startup time, claiming it only takes 1.4 seconds from powered off to snapping shots. It features a 16-megapixel CCD, and 5x zoom lens (28-140mm equivalent). Unlike many other tough cameras on the market, there's no built in GPS system. The LCD is only 2.7-inches and 230,000 pixels, but is scratch resistant and designed for bright sunlight, so it should hopefully handle all the abuses the wilds can throw at you. If you're aiming for video recording, the camera can record 1280×720 footage.
If you're still worried about dropping your camera in the drink, Ricoh is planning on releasing a line of camera skins to give you a bit more grip.