Pentax Optio WG-1 GPS Waterproof Compact Will Soon Come in Orange
Starting in July, Pentax's rugged compact will get a high-visibility makeover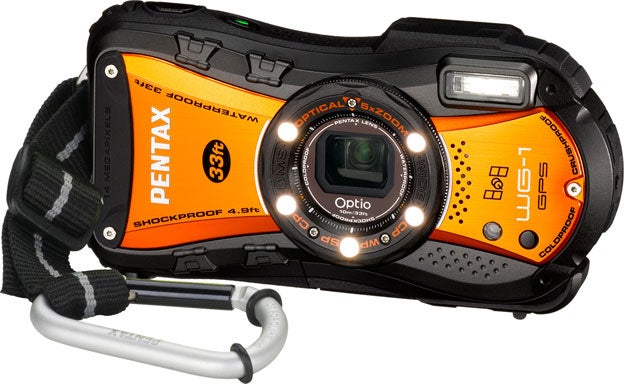 We may earn revenue from the products available on this page and participate in affiliate programs. Learn more ›
It took a while after its release for Pentax to slap some orange skin on their W90 rugged compact and it seems they have followed the same schedule with the WG-1 GPS. But, starting in July, you'll be able to get one in orange, as well as the purple, black and green models that are already available.
Nothing else has changed, so you're still getting a 14-megapixel camera that's waterproof, crushproof, coldproof and dustproof. I actually tested the WG-1 as part of our rugged compact shoot out and found it to be a great option if you're looking for a camera that's tougher than you are.
While it's true that colored camera bodies tend to be boring news, this one actually adds a bit of utility. When you're dragging a camera through the woods clipped to your backpack, increased visibility is a definite plus. And, while the green one is very cool looking, it's also likely to blend in with the foliage if it takes a tumble.
The orange WG-1 GPS will be available in July for $399.