Panasonic Lumix DMC-GF3 Offers New Design, Smaller, Lighter Body and Faster Autofocusing
While its redesign resulted in some lost bulk, it also resulted in the loss of its hotshoe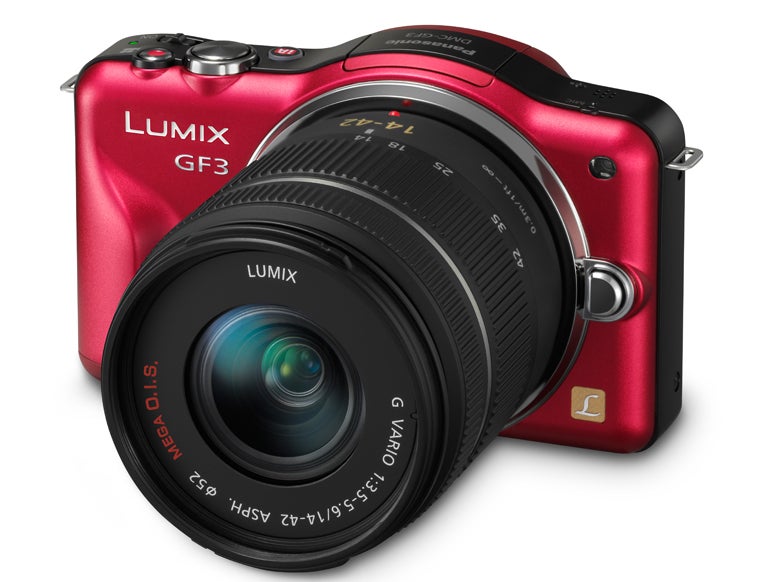 It hasn't been long since Panasonic replaced their already-compact GF1 with the stealthy GF2, but that hasn't kept them from moving forward. The newly-designed GF3 is 16.2% lighter and 16.7% smaller than its predecessor, the GF2. The result is a 7.83oz interchangeable-lens compact that's not much bigger than a smartphone.
In addition to changes made to the exterior of the camera, Panasonic has upgraded its Venus Engine FHD image processor to the same one that can be found in the GH2. Not only does this make for snappier AF, but Panasonic claims it means better overall resolution for the camera's Micro Four-Thirds sensor (this we will find out for sure when we run it through our test lab). In terms of picture quality, the GF3 features the same 12.1MP Live MOS sensor, capable of 1080p HD video capture (AVCHD format). ISO settings range from 160 to 6400 and the back of the camera is equipped with a customizable 3-inch touchscreen to control it all.
In the redesign department, Panasonic ditched the arrow keypad on the back of the camera and replaced it with a nifty click-wheel. They also completely redesigned the pop-up flash. It's centered on the body and can be fired straight up for bounce light, which is great, but it also required the omission of the hot shoe, something that more advanced users will no doubt be a little disappointed with.
Something we especially loved about the GF2 was its 23-area contrast based AF system, and we're glad Panasonic decided not to mess with it. Thanks to the new Venus Engine, the GF3 is capable of locking focus in about .18 seconds on average. However the camera now also features "Lights Speed AF," which can focus in as little as .1 seconds—That's Star Wars fast.
The GF3 features Panasonic's Intelligent Auto mode, as well as a heap of art filters like "Retro", "Sephia", and "High Key", as well as an HDR and a miniature tilt-shift-like mode.
Available in black, white red and brown, the Lumix GF3 will be sold in two different kits. The first hits stores in July for $699.99, and contains the GF3 with a 14mm lens, the other kit hits stores in August and includes the GF3 with a 14-42mm kit lens and will run you $599.99.
For more info, head to Panasonic.com. Also, be sure to check out Panasonic's brand-new Leica Dummilux DG 25mm f/1.4 prime lens, also announced today.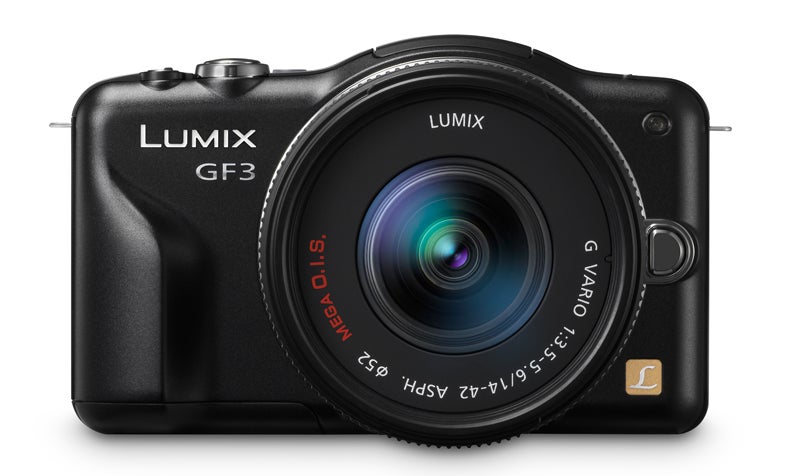 Panasonic GF3 Front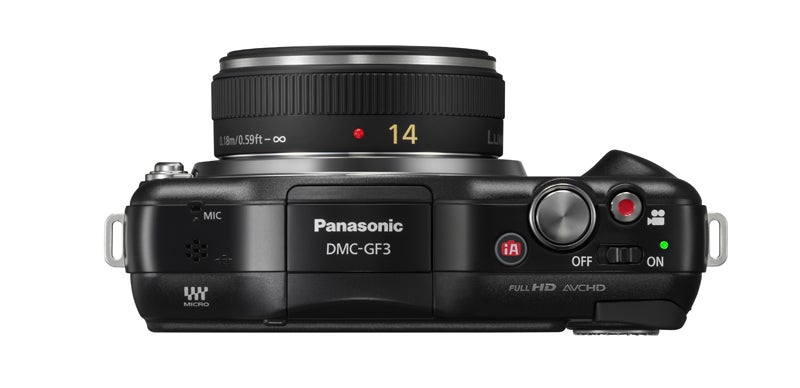 Panasonic GF3 Top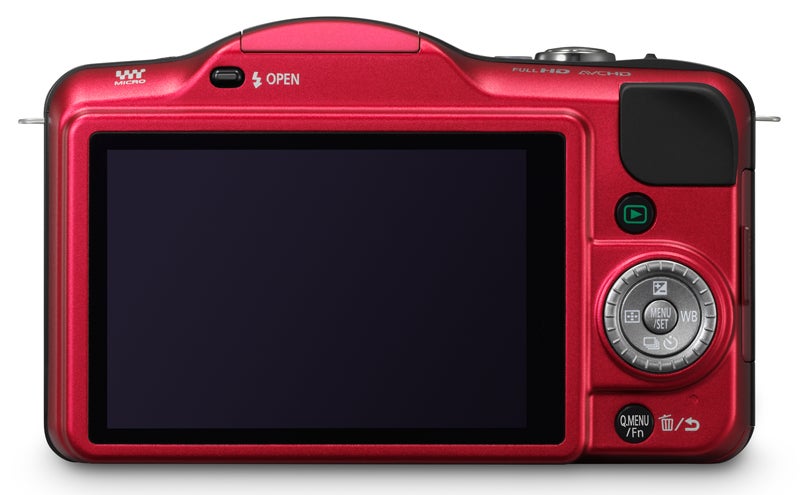 Panasonic GF3 Back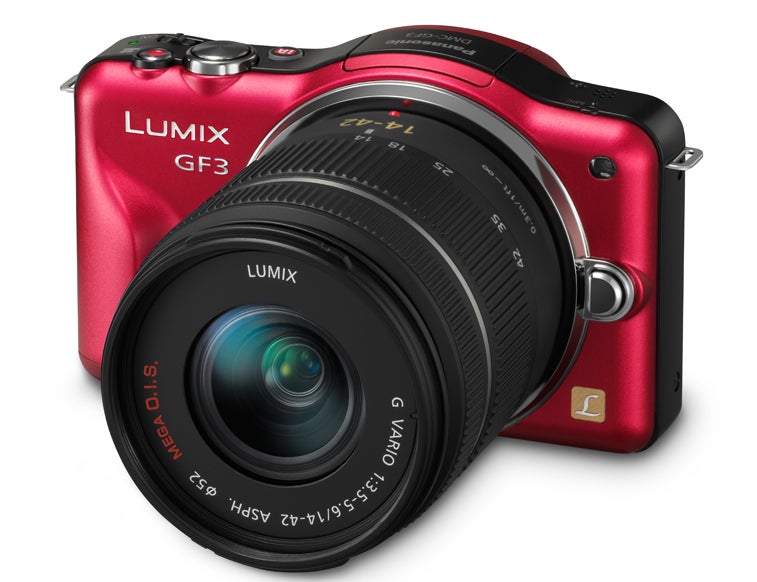 Panasonic GF3