Panasonic Announces Leica DG Summilux 25mm f/1.4 ASPH Lens
This Leica-branded lens is a 50mm equivalent on all Micro Four-Thirds camera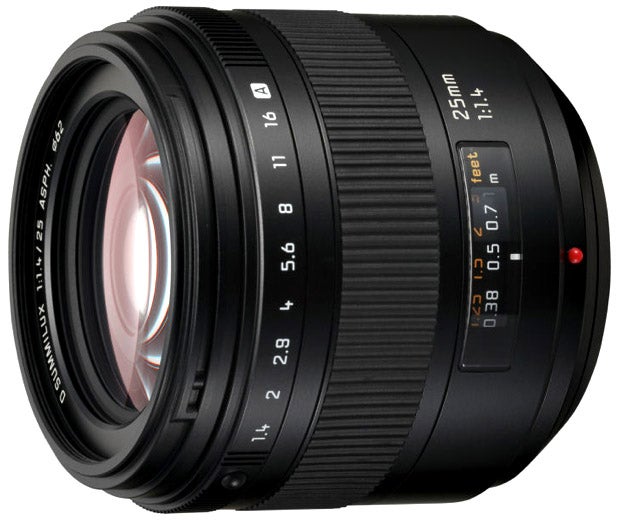 We may earn revenue from the products available on this page and participate in affiliate programs. Learn more ›
To accompany the release of its brand-new GF3 ILC, Panasonic announced the addition of an impressive new prime to its lineup in the form of the Leica Summilux DG 25mm f/1.4 lens.
The lens features Panasonic's Nano Surface Coating to help cut down on lens flare. It's built from 9 elements arranged in 7 different groups, two of which are aspherical, while a third is an Ultra High Refractive index element.
When mounted to any of Panasonic's Micro Four-Thirds-sized cameras, it has an equivalent focal length of 50mm. While pricing for this lens is not currently available, we are told it will hit stores sometime in August. Be sure to check back, as we will update you as soon as pricing details are provided. For more info, head to Panasonic.com.