New LaCie CloudBox Keeps Your Files Backed Up In The Cloud
A new hard drive from LaCie will automatically back up all 100GB of your photos online.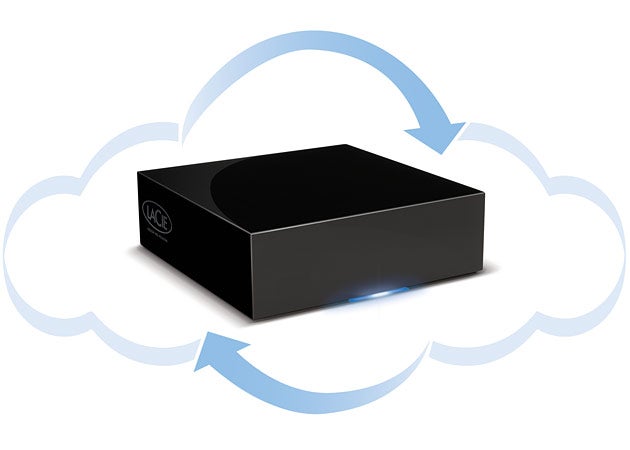 We may earn revenue from the products available on this page and participate in affiliate programs. Learn more ›
Hard drive makers LaCie have just released a new drive designed to keep your data fully secure — by backing it up online on a daily basis. The LaCie CloudBox will set you back a cool $199.99 for 100GB, and included in that is a year of online storage — AES encrypted with daily backups. Once the year of storage runs up, you can either just use it as a standard external backup drive, or else renew your contract (though we haven't heard how much that will cost.)
Once you have the CloudBox set in place as a backup system, your files are automatically backed up both on the physical disk and on the cloud — that way if one goes down, you still have access to the other. Hardware failure? Use the cloud. Internet problems? Use the local one.
The concept of backing up your data into the cloud is currently experiencing a boom. Apple recently announced that they will allow users to freely store images on their iCloud, though we're willing to bet that they won't let you keep 100GB of chunky RAW files on there.
While it might not be speedy or large enough to function as a primary data storage box for all your (doubtless thousands of) image files, as a dual on- and off-site backup, it seems like this would be a rather efficient way to make sure you don't lose anything important.
What do our readers think? Would you pay for a service like this? Or do you have your own preferred way of backing up your files so they never get lost?