Panasonic Lumix G3 Brings More Megapixels, Faster AF
The latest ILC from Panasonic packs more power into a smaller body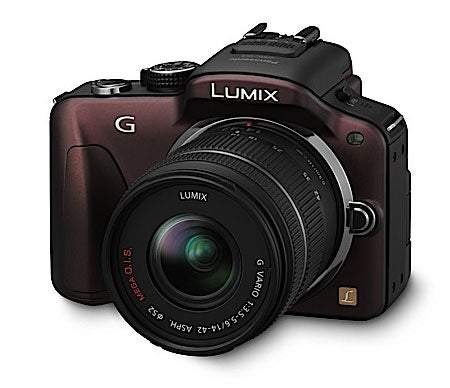 There's still a fair bit of debate about what this class of camera should be called, but we've been committee to interchangeable-lens compact for some time now. And with every new release, that name seems even more appropriate because they just keep getting smaller and more powerful.
Panasonic's latest ILC is, as the name suggests, a step up from their already-great G2. It keeps the traditional DSLR-style form factor, including essentials like a built-in flash and a hot shoe. You also get 1920 x 1080 video and in-body image stabilization.
When it comes to upgrades, the G3 gets a 16-megapixel Live MOS sensor compared to the 12-megapixel version found in the G2. It also uses the Venus Engine FHD, which they claim can suppress image noise up to 66%, especially at high ISOs. We're sure the extra resolution plays a part in that as well.
The other new bullet point about which Panasonic is bragging is the rotating 3-inch touch screen display. Similar to the Lumix GH2, you can use the screen for all kinds of camera operations, the most notable of which is selecting focus points. AF focus tracking stays locked on a subject, even as it moves around. The G3 also introduces their new Pinpoint AF feature, which allows you to essentially eschew the 23 traditional focus points and focus anywhere in a scene just by tapping on the screen. It's not all that unlike focusing on the iPhone.
Perhaps even more important, though, is the AF speed increase that comes with their new Precision Contrast LightSpeed AF system, which claims focus times as low as .1 second. The boost comes from bumping the sensor's drive speed from 60 FPS to 120 FPS.
For help during manual focus mode, they've tweaked the magnification mode, giving you 4x in a picture-in-picture set-up and zooming past that in full-screen mode to allow for truly neurotic focus tweaking.
Another interesting new element is the iA Plus mode, which allows users to shoot in full auto, but still allows for tweaking things like exposure, white balance and "background defocusing" (which obviously just means aperture). Rather than using dials or buttons to make the changes, they're controlled by graphical sliders on the touch screen.
Burst rate has been pumped up to 4 fps at full resolution, but you can get 20 fps out of it if you're willing to drop to 4 megapixels using the electronic shutter.
According to Panasonic, the G3 will be available in June for the familiar price of $699 with the 14-42mm zoom lens. We'll share sample images and our full lab test with you as soon as we get our hands on a production model.