New Gear: Leica's V-Lux 30 Compact
Leica's latest pocket camera has GPS and, gasp, 3D mode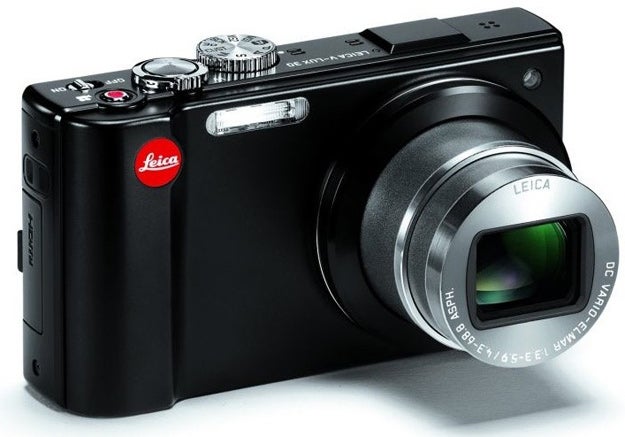 We may earn revenue from the products available on this page and participate in affiliate programs. Learn more ›
The $650 V-Lux 20 was a good, if expensive, little compact camera. But, it's days in the current Leica line-up making room for the V-Lux 30 and all of its fancy new features.
$750 gets you a 15.1-megapixel sensor and a very respectable 16x optical zoom, all of which is available during video capture. Motion picture resolution maxes out at 1080i in AVCHD, which makes complete sense if you're familiar with the Panasonic Lumix cams on which these Leica compacts are based.
Aside from the spec bumps, Leica has also added a few new features, including GPS, which is pre-loaded about a million "Points of Interest" for guiding you to the good picture-taking spots. It then geotaxis your images as you capture them so you can later brag online about your jetsetting ways.
The LCD is a new 3-inch, 460,000 pixel affair. And, while it isn't 3D, there is a new built in 3D mode that stems from the camera's Panasonic heritage (the V-Lux 30 is extremely similar to its cheaper step-sibling, the $400 Panasonic Lumix ZS10). To create a 3D image, the camera actually grabs 20 frames and picks the two that provide the best stereo effect. Then it combines them into a single file that can be viewed on 3D TVs.
It will hit stores starting in June, at which point I'll still be saving up for a Leica M9. Only 47 more years and that baby will be in my bag.