Save up to $200 during the Tamron lens sale at Adorama
Tamron lenses are already very budget-friendly, but you can save even more right now.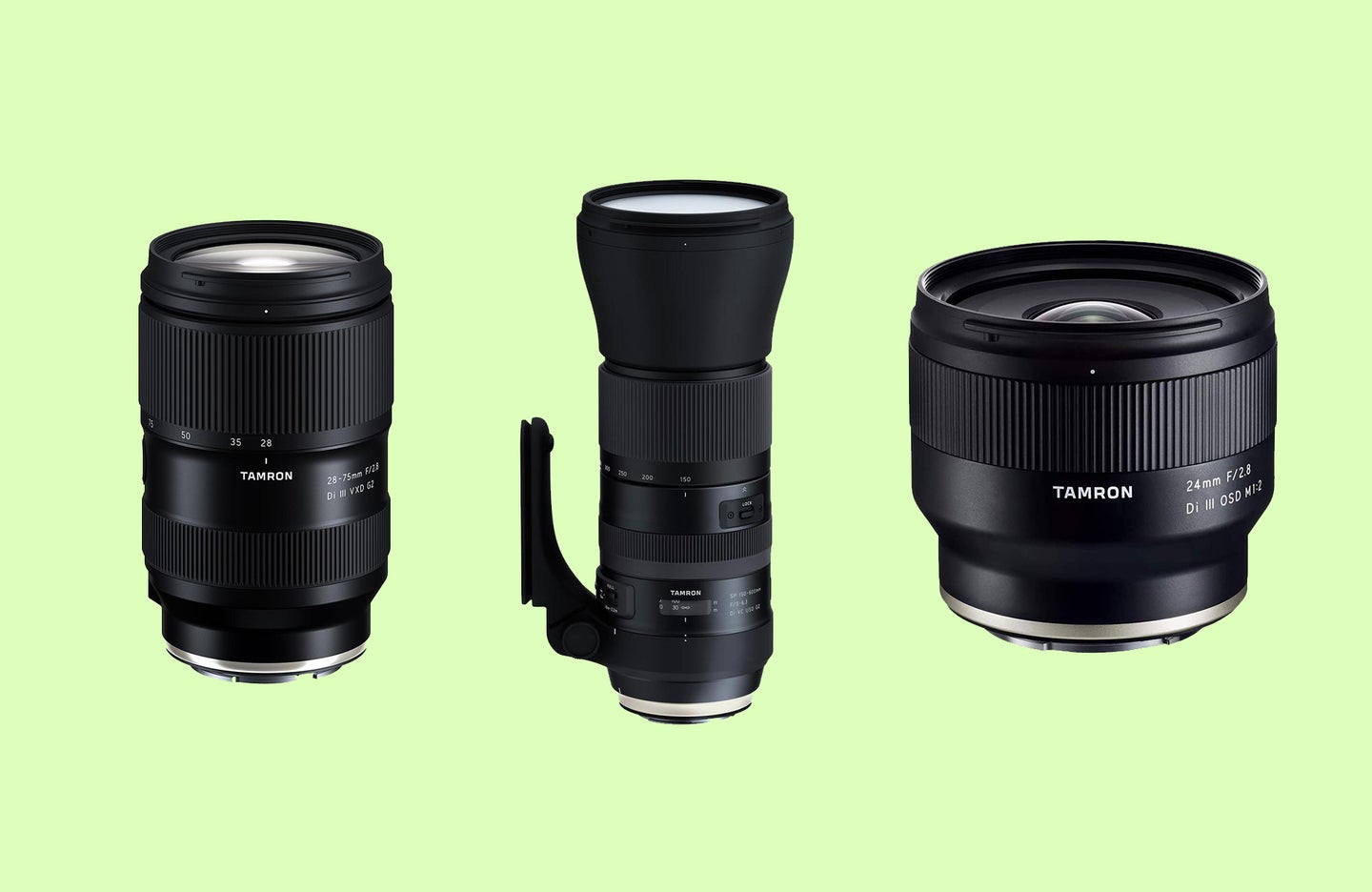 We may earn revenue from the products available on this page and participate in affiliate programs. Learn more ›
Third-party lens manufacturer Tamron currently has many of its lenses on sale at Adorama. While its lenses fly under the radar compared to the likes of Canon, Nikon, and Sony, it makes some fantastic offerings. That's especially true considering the low price of its lenses. They also tend to be more compact and lighter than OEM lenses, which makes them extra appealing for those who travel. The Tamron sale includes all major lens mounts, as well as a variety of zoom and prime focal lengths.
A classic 24-70mm is one of the most versatile lenses, and while this differs ever so slightly, it is no less ideal for just about every photographic situation. In fact, since it adds a little reach on the long end, it is even better for those who focus more on portraits. It offers a fast f/2.8 constant maximum aperture, attractive bokeh, and a moisture-resistant design. It is sharp, especially when stopped down and offers speedy autofocus for grabbing action shots.
Tamron's 18-300mm lens was the first 16.6x all-in-one zoom for APS-C cameras. The lens offers a 27-450mm full-frame equivalent focal length range, which puts it in a position to be a do-it-all lens. You'll have everything from wide-angle to super-telephoto in a single body, so you can swap lenses far less frequently and carry fewer with your on your travels. And it's impressively sharp for providing so much range as well as the already budget-friendly price.
More Tamron lenses on sale:
For Sony E-mount full-frame cameras:
For Sony E-mount APS-C cameras:
For Fujifilm X-mount APS-C cameras:
For Nikon Z-mount full-frame mirrorless cameras:
For Canon and Nikon full-frame DSLRs: