Sony updates its 70-200mm f/4 lens with macro capabilities
The second iteration of this popular lens gets upgrades all around.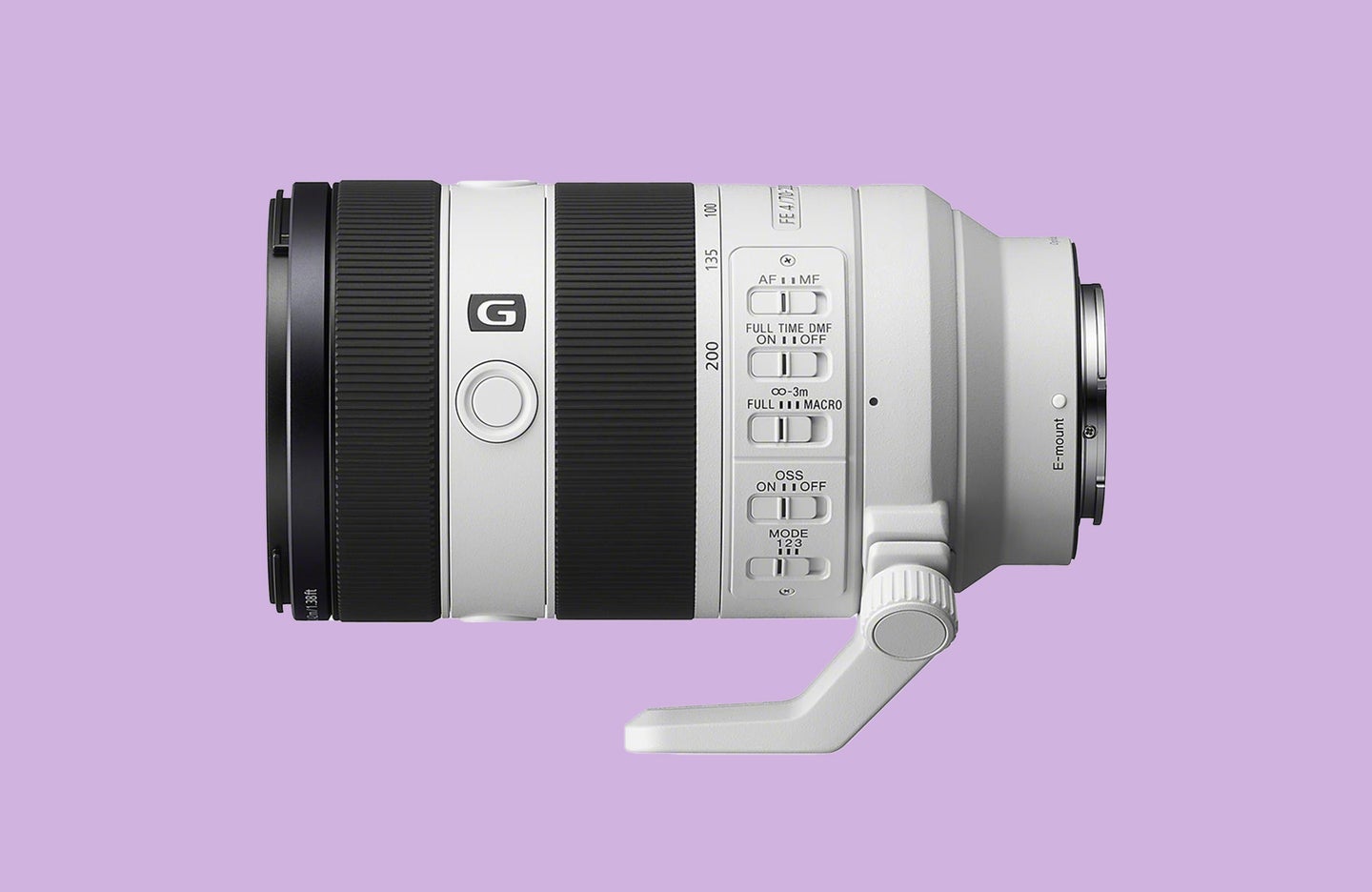 We may earn revenue from the products available on this page and participate in affiliate programs. Learn more ›
Sony released its original 70-200mm f/4 E-mount lens nine years ago. So to say that it was due for an upgrade may be an understatement, and we were excited to see the announcement of this lens. This is the 50th full-frame E-mount lens, and Sony hasn't skimped when it comes to upgrades. It's smaller and lighter than the older version, adds impressive close-focusing capabilities, and is even sharper than the original. We're very much looking forward to testing it out in the near future, but for now, here's what we know.
Sony FE 70-200mm f/4 Macro G OSS II at a glance
1.7 pounds
3.25 x 5.875 inches
0.86-1.38 foot minimum focusing distance
72mm filter diameter
Circular 9-blade aperture
0.5x magnification throughout zoom range
Dust and moisture resistant
Built-in optical image stabilization
Sony FE 70-200mm f/4 Macro G OSS II details
Sony's updates to this 70-200mm lens resulted in a compact and lightweight telephoto zoom offering. In fact, it's 15 percent shorter and 15 percent lighter than Sony's first take on the f/4 version of this popular focal length. It weighs 1.7 pounds and is only 5.8 inches long. It does rely on external zoom, so it will be longer when you zoom in. But Sony explained that it was more important to them that the lens is compact when packed away, which is what they have achieved here. The lens offers Sony's SteadyShot stabilization with a new MODE3 setting for working with moving subjects. There is also a focus range limiter and a full-time DMF switch for instantly switching from auto to manual focus.
In terms of basic build quality, the lens is dust and moisture-resistant. And it features a front fluorine coating to keep away fingerprints, dust, water, and oil. There are four XD linear motors, which Sony claims increase autofocus speed by up to 20 percent during still shooting compared to the precious model. It also says that tracking performance has improved by approximately twice as much. And for video shooters, there should be very minimal focus breathing.
Sharpness has also been improved with this lens, with Sony calling it "silly sharp." That sharpness remains throughout the zoom and aperture range and across the entire image. The promised image quality improvement is in part thanks to the advanced aspherical lenses for resolution and contrast improvements and ED (Extra-low Dispersion) glass, which minimizes chromatic aberrations.
Macro abilities
Perhaps the most impressive and exciting feature of this lens is its macro capabilities. The Sony 70-200mm f/4 offers 0.5x magnification at every focal length, which Sony says is a world's first. That means that you'll get the same magnification while achieving drastically different images as you zoom in and out. It's quite unusual to have a magnification ratio stay consistent throughout the zoom range, so this is awesome to see.
If you want more than 0.5x macro capabilities, the lens is compatible with Sony's 1.4x and 2.0x teleconverters. With the 2.0x teleconverter, you can achieve a true 1:1 magnification ratio for life-size macro images at every focal length. Many people frown on teleconverters because of a loss of image quality, but Sony claims that the image quality should remain excellent, which is an exciting possibility. A 70-200mm lens is already extremely versatile, but if you can throw on a teleconverter to extend that reach to 400mm, that's huge. For context, Sony's 400mm prime will cost you $12,000. Or you could opt for the 100-400mm lens, but that will still run you $2,398.00 compared to a $548.00 teleconverter.
Pricing & availability
The Sony FE 70-200mm f/4 Macro G OSS II is available for pre-order now for $1,698.00 and will begin shipping in early August.