Save up to $200 on a ton of Tamron lenses at Amazon right now
Tamron lenses pack a lot of quality into affordable packages, and many are even more cheaper right now.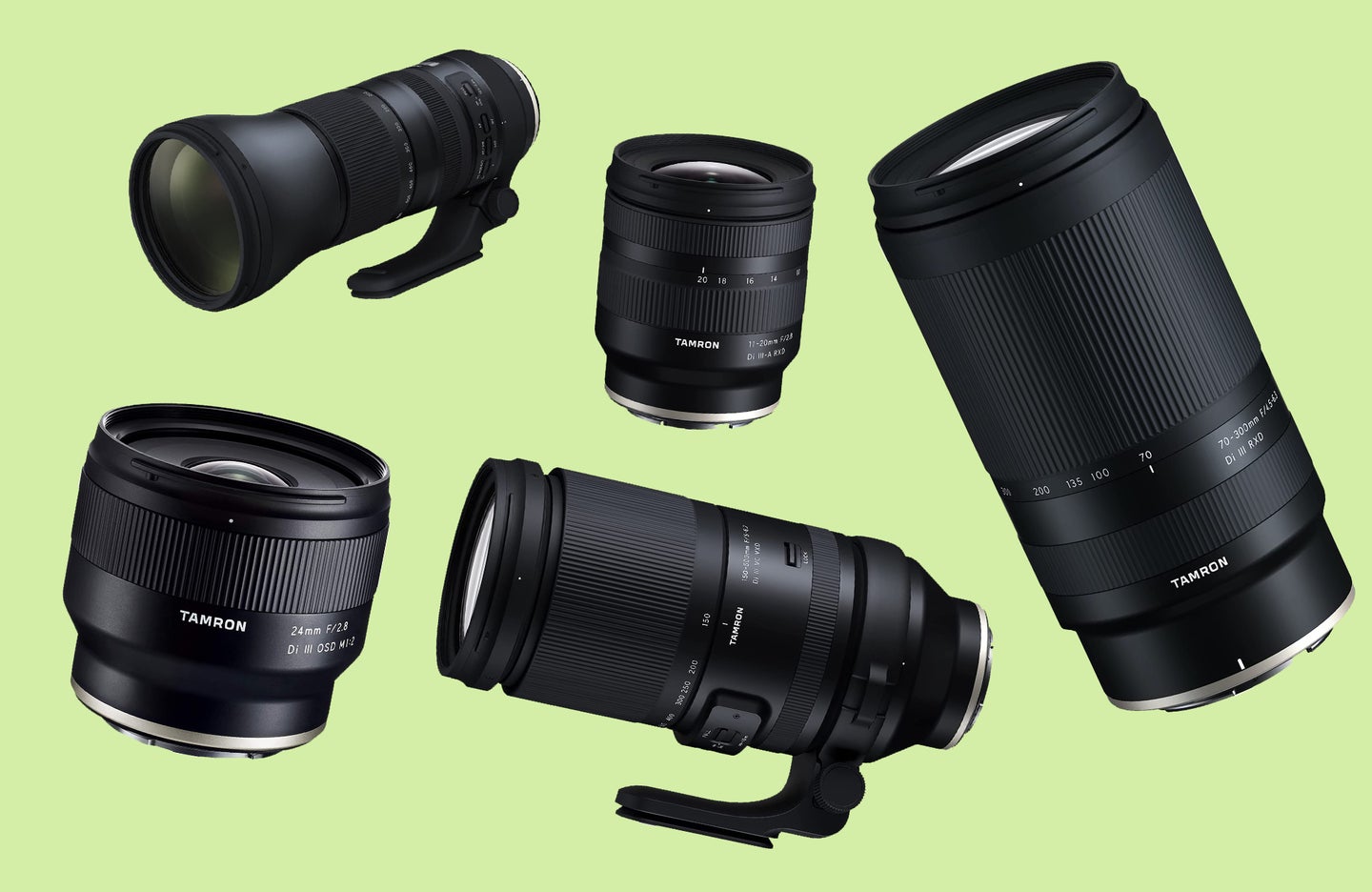 We may earn revenue from the products available on this page and participate in affiliate programs. Learn more ›
Warming spring temperatures have us itching to get outside (and from seasonal allergies). Plants are greening up and wildlife is buzzing again, making it an ideal time to get out there and shoot around. A new lens can be a fun way to celebrate making it through another winter, and luckily, you can save on Tamron lenses at Amazon right now. A selection of its already affordable lenses are even cheaper from now until May 28th, including options for just about every camera system.
This Tamron super-telephoto offers excellent quality and extensive features for such a budget-friendly offering. And all of that quality is fit inside a relatively compact body that weighs only 3.8 pounds. It has optical stabilization in three different modes—standard, panning, and framing priority—to help achieve blur-free images even at slower shutter speeds. Additionally, it features moisture-resistant construction, superb image quality, and plenty of controls on the lens body. All in all, it truly is an impressive lens for the price and would be a great tool for bird or wildlife photography.
There aren't many third-party lens offerings for Nikon mirrorless cameras yet, especially if you want autofocus abilities. In fact, this Tamron lens is the only third-party telephoto zoom lens for Nikon Z mount. Luckily, like the lens above, it packs a ton of quality into a compact and affordable package. Its autofocus is fast and highly accurate, so you'll be able to get sharply focused images even of moving subjects. Plus, the center sharpness of this lens is superb, there's essentially no fringing, and the build quality is excellent. For the price, you can't go wrong.
More Tamron lenses on sale right now
For Sony APS-C
For Sony full-frame
For Fujifilm X
For Canon and Nikon DSLR