Major savings of up to 74 percent on SanDisk portable SSDs now at Amazon
You can save on all capacities of two versions of SanDisk's excellent SSDs.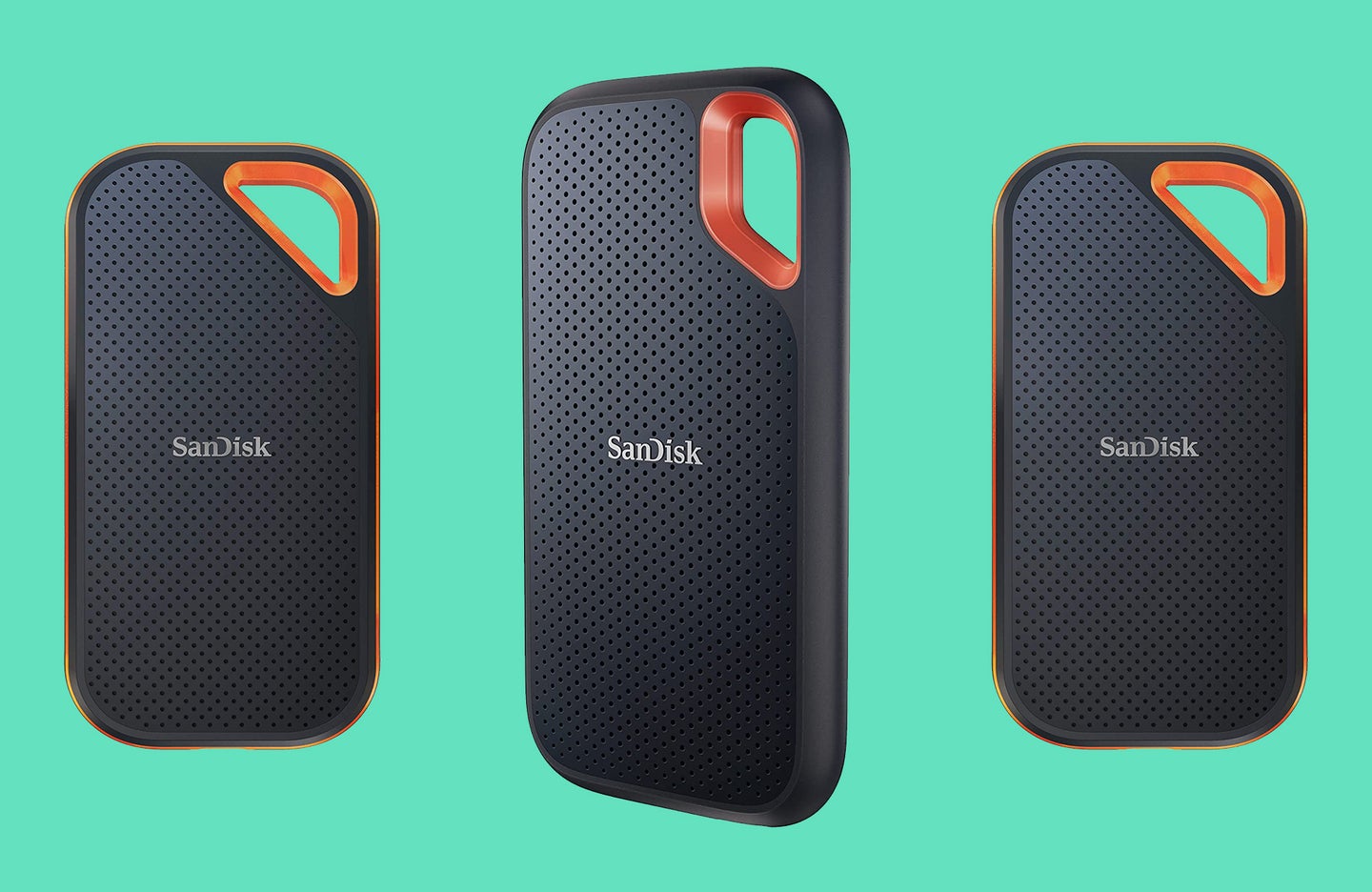 We may earn revenue from the products available on this page and participate in affiliate programs. Learn more ›
Portable solid-state drives (SSDs) are fantastic tools for photographers, videographers, and content creators. They are incredibly compact, so you can keep one on you and keep your work backed up even if you are traveling. They offer fast enough speeds to work directly off of to keep your computer's hard drive freed up. And most of them are very durable, keeping your files safer than hard disk drives (HDDs). The downside is that they are more expensive than HDDs, but luckily, prices frequently drop, and right now, you can get two versions of our favorite SSDs—SanDisk's Extreme Portable SSD—for cheaper than we have ever seen them. Explore the sweet deals on SanDisk portable SSDs below.
For most creatives, 2TB of portable storage is an ideal amount. And it also happens to provide the biggest discount of all the capacities of this model. The Extreme Portable SSD offers up to 1050MB/s read and 1000MB/s write speeds over a USB-C connection, IP55 water and dust resistance size feet of drop protection, and a carabiner loop to keep it from getting lost. And the rubberized texture keeps it from slipping out of pockets or off of airplane tray tables.
More capacities:
If the Extreme Portable doesn't offer fast enough speeds for you, the Extreme PRO Portable SSD should fit the bill. It provides up to 2000MB/s read and write speeds, making them the better choice for videographers who may want to edit directly off the drive from time to time. It still offers the same ruggedness and durability as the other drive, so your precious files will be safe.
More capacities of SanDisk portable SSDs: