Expand your monitor space on the go with these Arzopa portable monitor Prime Day deals
Keep you screen real estate even when traveling with these portable monitor deals.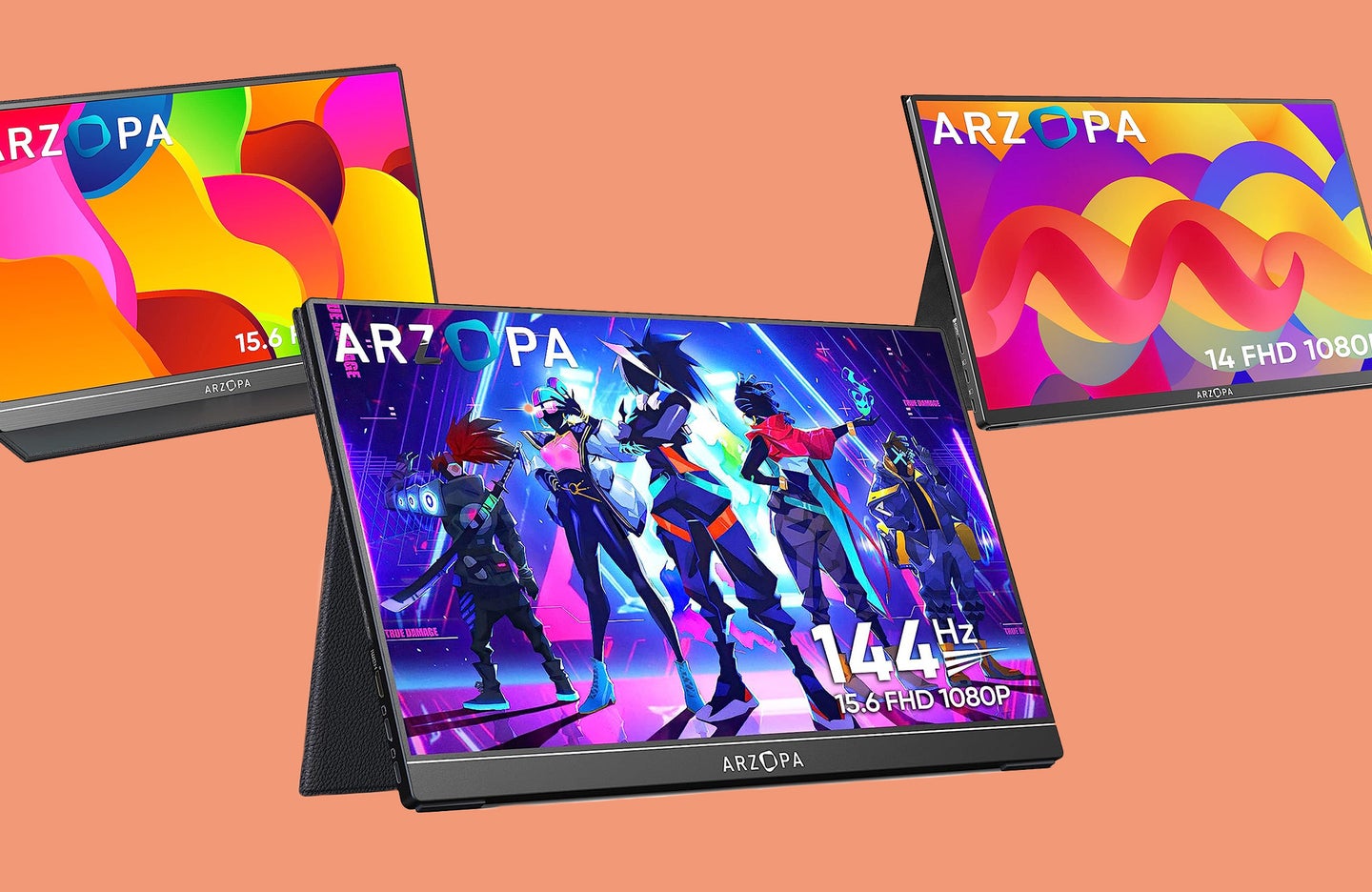 We may earn revenue from the products available on this page and participate in affiliate programs. Learn more ›
Having a second monitor while you work can be game-changing. A second display can make your work more efficient and also keep you entertained while you edit. But if you are a traveling photographer, having two monitors is challenging. Arzopa makes a handful of portable monitor options that allow you to have that second screen even when you're on the go or away from home. And these Arzopa Amazon Prime Day deals can save you money on such a device, so you can improve your traveling work life for less.
All of these Prime Day deals require an active Amazon Prime Membership. You can sign up here for a free 30-day trial.
The S1 Table portable monitor features a roomy 15.6-inch display, giving you plenty of real estate for your movies or all those browser tabs. It offers a 1080P HD resolution and anti-glare display, so you can work in more locations without battling reflection. It won't offer enough color accuracy for those who need precise color while photo or video editing, but it does expand your screen real estate for efficient website updates or newsletter writing. And the entire display is only 0.3 inches thick, so it's easy to bring along on trips.
More Arzopa Prime Day deals