The Moment Everything Bags are versatile daily carry and travel bags
The new lineup is ideal for daily use and travel with or without camera gear.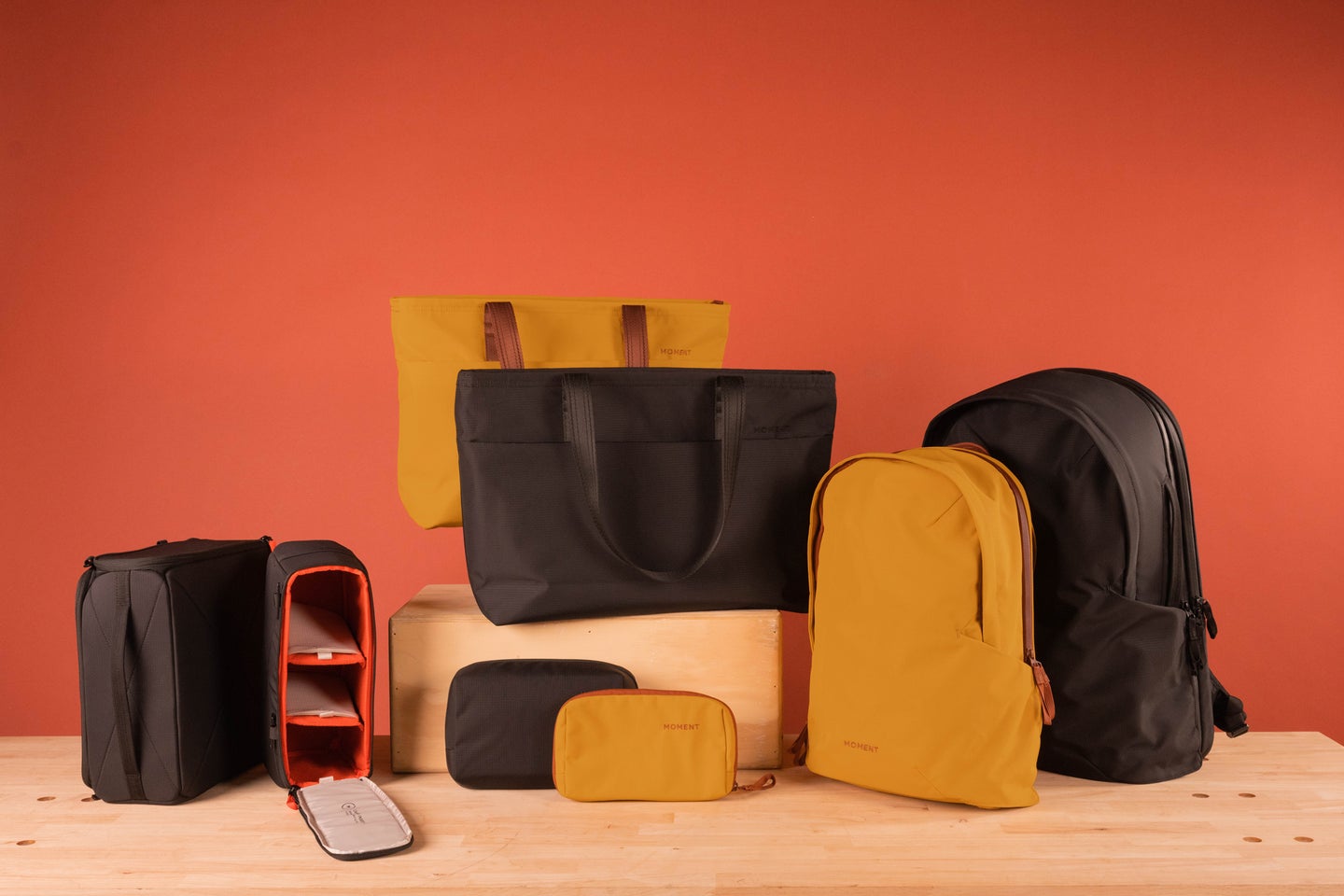 We may earn revenue from the products available on this page and participate in affiliate programs. Learn more ›
There's certainly no shortage of options available when it comes to camera bags. And yet, I have yet to find one bag that I absolutely love, especially one that can carry over across multiple use cases and situations. Photography gear company Moment is clearly aiming to tackle just that with its new Everything Bags. In fact, it's making a big claim that this will be the "daily backpack (and tote) that replaces all your other bags." That includes lugging camera gear.The new bag line is currently on Kickstarter, so you can't purchase them outright yet, but here's what we know so far.
The Everything Bag lineup
Moment laid out its intentions for these bags very clearly. There are six areas of focus for the new line. They should fit everything, look really good, be comfortable to carry even when trekking, travel well, offer good protection and durability, and not be overpriced (all are under $200). We definitely like all six of those and have really liked other Moment bags that we've used, so we are eager to see how the bags live up to the expectations.
The new Everything Bag line includes four products total: Three backpacks with different capacities and one large tote. The 28L, called the Weekender, is ideal for day trips but also provides enough room for a long weekend trip, including your gear and clothes. Falling in the middle, the 21L—dubbed the Overnight—is essentially a large day pack with enough room for a single change of clothes or your gear and some snacks. Finally, the smallest version is the Daypack with a 17L capacity, which is a more traditional daily carry backpack. The tote offers 19L of capacity.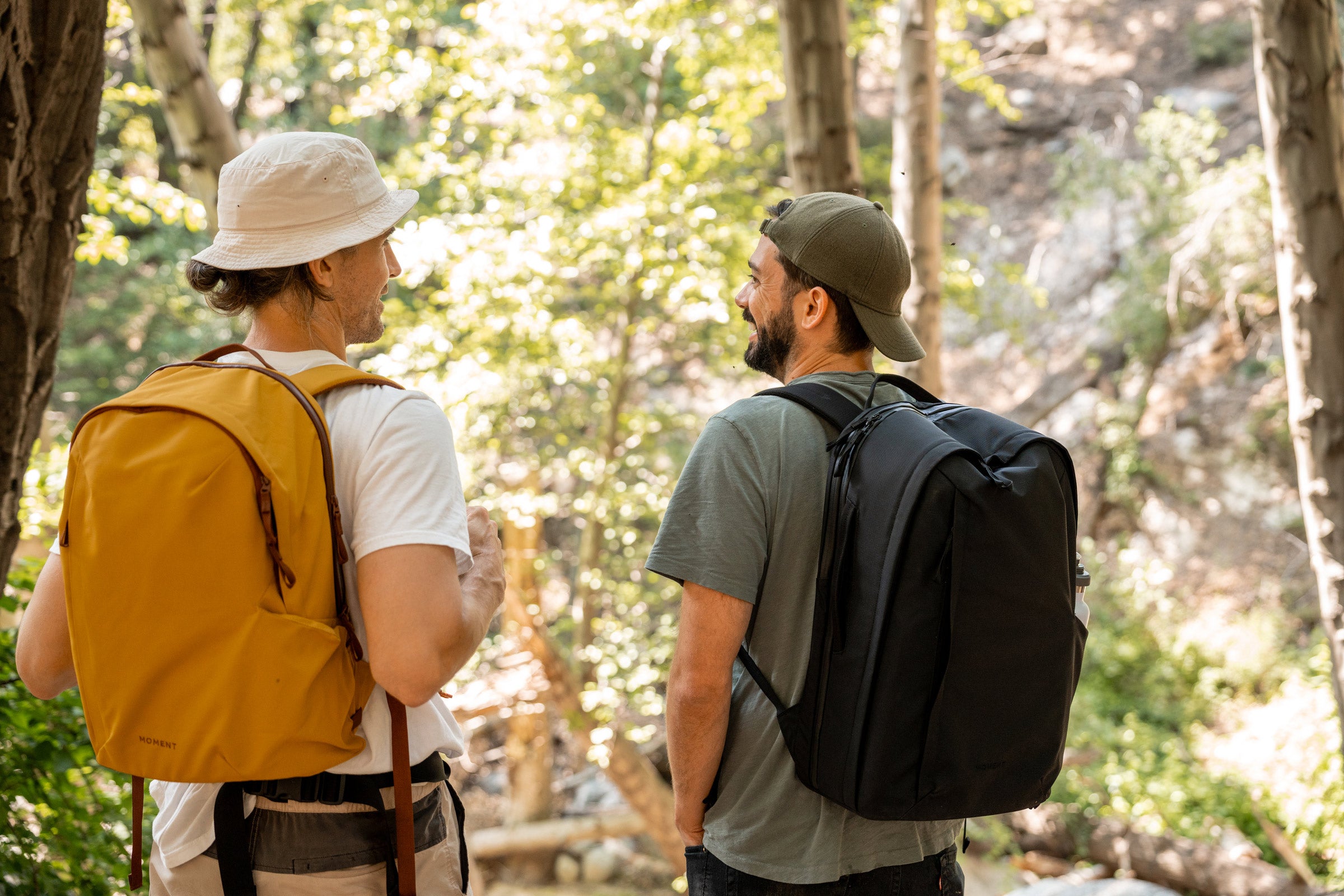 Moment Everything Bag details
Perhaps the most important detail for us photographers: They are indeed camera bags. All accept Moment's 4L camera insert. If you want more gear, the Weekender accepts an 8L insert along with a 4L insert. It's definitely the trend these days that camera bags utilize removable inserts, which does improve their versatility, as you can use them as all-purpose bags as well. It does, however, mean you have to make multiple purchases when buying a new bag, which can be annoying.
All but the smallest of the bags feature a dedicated tablet sleeve and fit up to a 16-inch Macbook. The 17L backpack maxes out at a 14-inch laptop. They also all get a water bottle pocket that can hold a 1L Nalgene. As mentioned, Moment prioritized travel features in these bags. As a result, the three backpacks feature a luggage handle pass-through. And all but the largest backpack fit under the seat in airplanes, with all fitting in overhead compartments.
Each bag has its own configuration of interior pockets and organization. The 28L backpack is the only backpack that fully opens clamshell-style, though. The 28L also features a specific passport pocket, padding on the sides and bottom to protect from drops, and a side carry handle. It's definitely the most travel-friendly option of all the bags.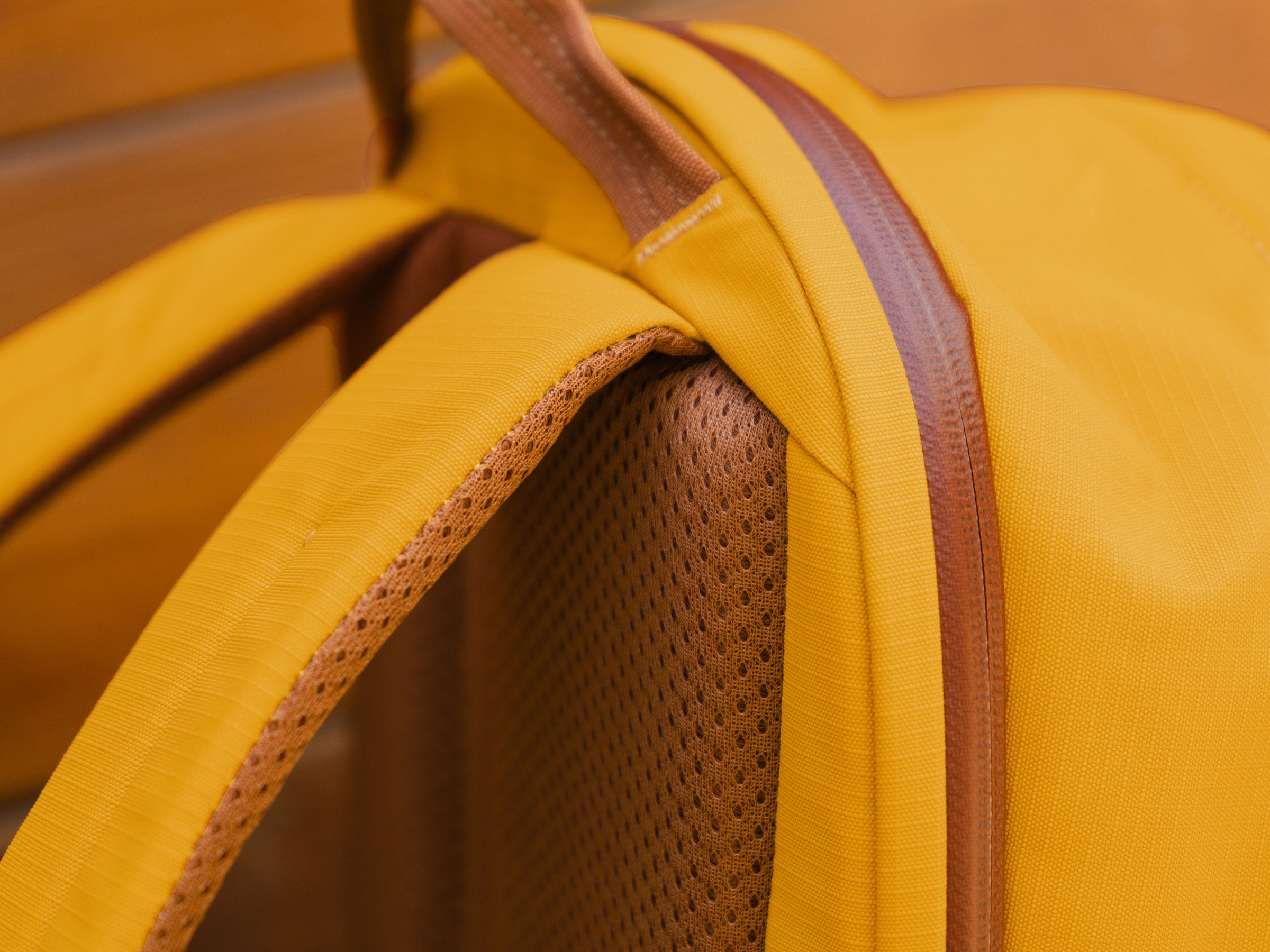 Build quality
The Moment Everything Bags are all made with rugged, weatherproof micro ripstop with a DWR finish and two-layer waterproof coating. The zippers are also weatherproof, so these should be very sealed up from the rain. And the fabric resists lint, pet hair, and dirt, so they should stay looking nice longer than most packs.
In terms of comfort, Moment promises they will hug your body and be comfortable even when hiking. The shoulder straps on the backpacks offer two layers of foam, while Moment fitted the back panel with three layers. The straps on the larger bags are wider to more effectively distribute weight. This should make them comfortable even when you have the bag stuffed to the brim. A sternum strap on all three backpacks to help with weight distribution as well. And the contoured air channel in the back panel should help the packs from getting totally soaked in sweat.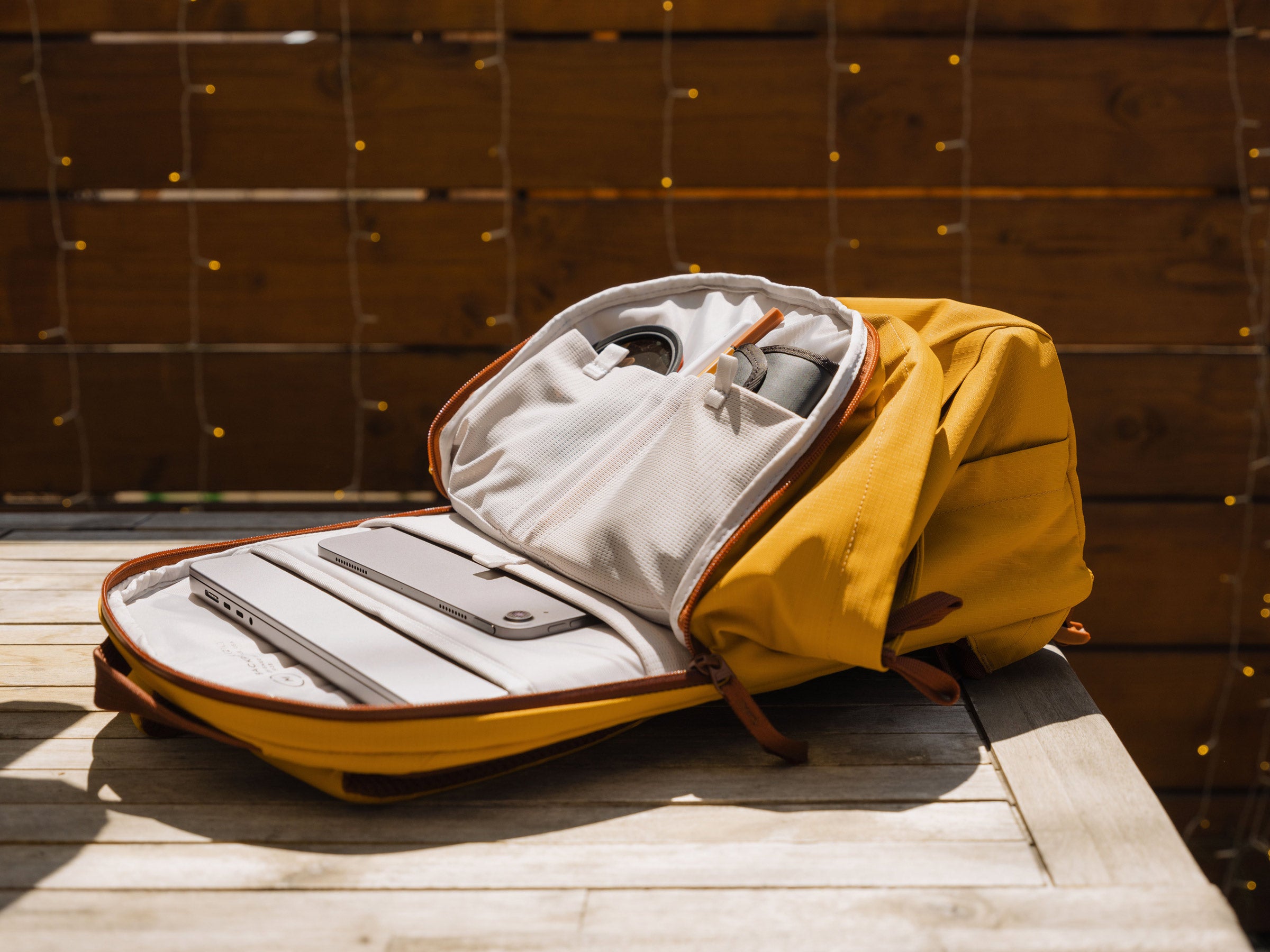 Moment Everything Bags pricing & availability
Right now, you can only back the project on Kickstarter, and Moment doesn't expect to start shipping bags until this September. But, purchasing a bag through Kickstarter will give you savings over the planned retail prices, so if you know you'll want one, you should commit before the Kickstarter ends on July 14.
In terms of pricing, Moment did keep things quite affordable, at least compared to most options out there. The 17L Everything Backpack and Tote are available to backers for $99. The planned retail price is $119. The 21L Overnight is $119 for backers, compared to the planned retail price of $149. And the Everything Backpack 28L Weekender is $149 for backers, which is 25 percent cheaper than the $199 suggested retail price.
The bags all come without a camera insert. But you can purchase the Everything Camera Bundle for $149, which includes a 4L insert and Mini Tech Organizer, along with your choice of a 17L or 21L backpack or the tote. If you are eyeing the 28L backpack, the Everything 28L Camera Bundle is $199 for the backpack, 8L insert, and Tech Organizer. If all those things were purchased separately, Moment says it would run you $339, so that's pretty impressive savings.