Save up to 20 percent during the Insta360 Spring Sale
Take advantage of the warming weather and longer daylight hours with a new action camera.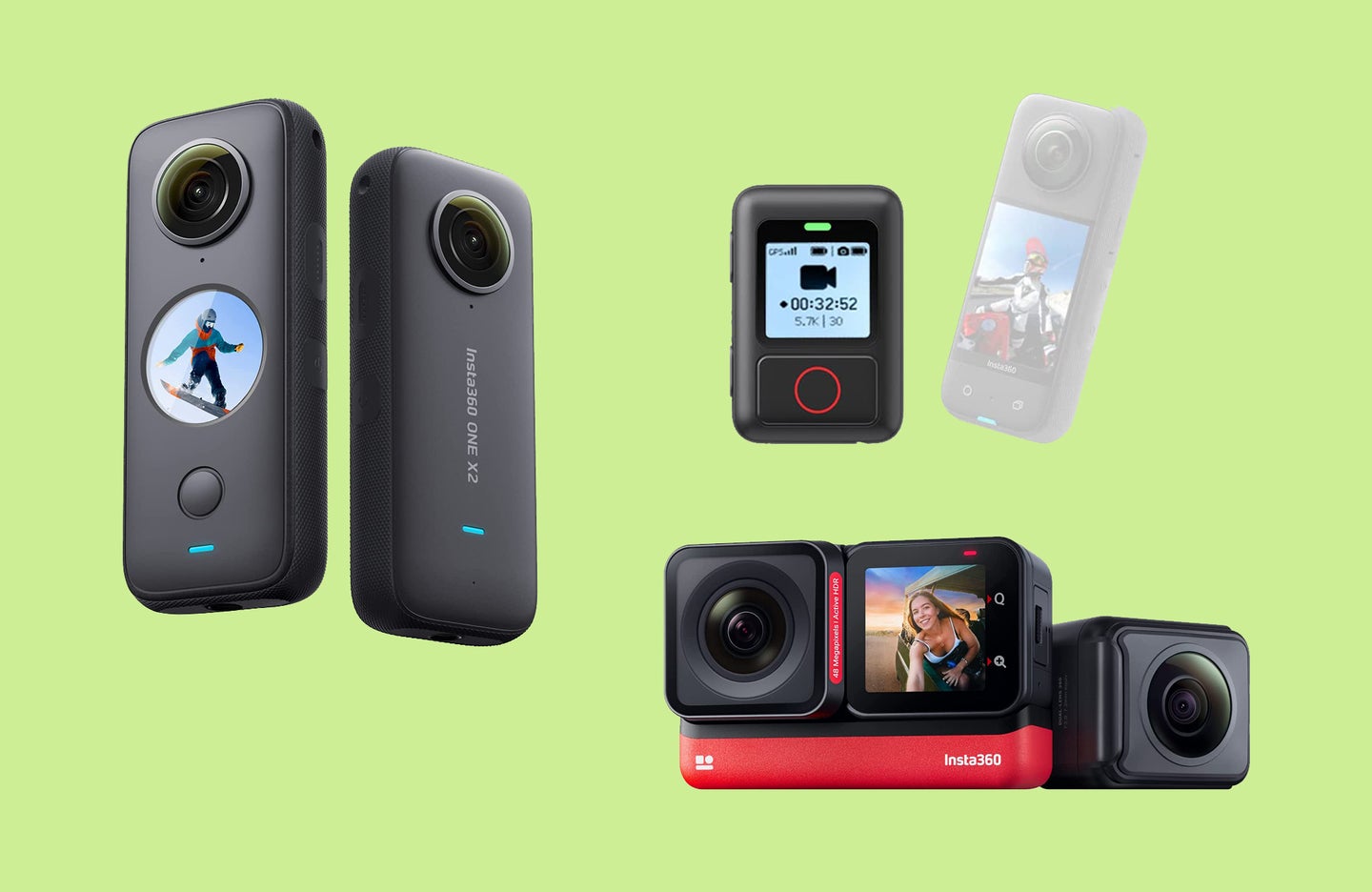 We may earn revenue from the products available on this page and participate in affiliate programs. Learn more ›
Spring is in the air, and with the warmer temperatures and longer daylight hours, more people are venturing outside. In light of that, Insta360 is holding a spring sale. Though Insta360 is best known for its 360-degree action cameras, it makes a handful of devices that range from consumer to professional level. That includes webcams, action cameras, drone add-ons, and VR-based devices. And right now, most of those are discounted, so you can save some money building out your kit. The sale runs through April 19th, so you still have some time to consider what you want to get your hands on.
The ONE RS Twin Edition is a unique, modular action camera. It comes with two lenses: The 4K Boost Lens and 360 Lens, so you can choose what works best for your situation. It's capable of capturing 48MP photos and 6K wide-screen HDR video. And it comes with Insta360's excellent FlowState Stabilization for smooth videos even when recording action. Just like Insta360's other cameras, the selfie stick (which is a separate purchase) will be invisible in your photos and videos, giving you more drone-like footage than other action cameras.
Released in 2020, the Insta360 One X2 is the predecessor to the newer X3. However, it is still worth buying, especially at this discounted price. It offers 5.7K 360-degree capture, which is the same as the newer model. Videos are smooth and steady thanks to Insta360's impressive FlowState stabilization. Photo quality saw a big bump in the X3, but the One X2 is capable of capturing 18MP photos, which is plenty for most people. And it provides access to plenty of AI editing tools in the Insta360 app.
More Insta360 Spring Sale items
Cameras
Accessories