Fujifilm Instax Printer Gets a Redesigned Body, Faster Printing
The new Fujifilm Instax Share SP-2 instant film printer is faster, sleeker, and has more printing options for smartphone and social media photos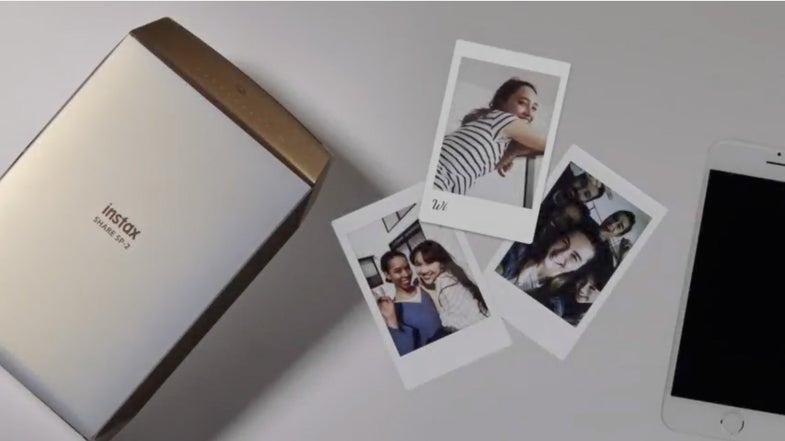 We were big fans of the original Fujifilm Instax Share SP-1 instant film printer, and now the company has announced the follow-up version called the Fujifilm Instax Share SP-2 with a redesigned body and a pile of performance upgrades.
One of the biggest upgrades is faster printing, taking just 10 seconds to crank out a photo on a sheet of Instax Mini film, compared to 16 seconds with the previous version. The secret is a new laser exposure system built into the printer. There is also a reprint button so you can run off multiple copies of the same photo.
The release of the new Fujifilm Instax printer also coincides with a new version of the Fujifilm Share app, which has also gotten a pretty significant overhaul. The revised app offers a surprising amount of control over the images, allowing for the adjustment of common variables such as contrast and saturation. It also now has some custom filters, as well as collage options for putting several photos on a single sheet of film or spreading out one photo across two sheets.
The printer can push out images that live natively on a smartphone (the app is available for iOS and Android), but it can also pull in images from social media channels such as Facebook and Instagram.
The Fujifilm Instax printer itself is still powered by a rechargeable internal battery and now comes in two different colors: silver and gold. It will start hitting the market in mid-July for $199. It uses the Instax Mini film, which retails for roughly $1 per image.