A Fujifilm Instax camera with an LCD screen is coming soon
We will know a lot more on June 12.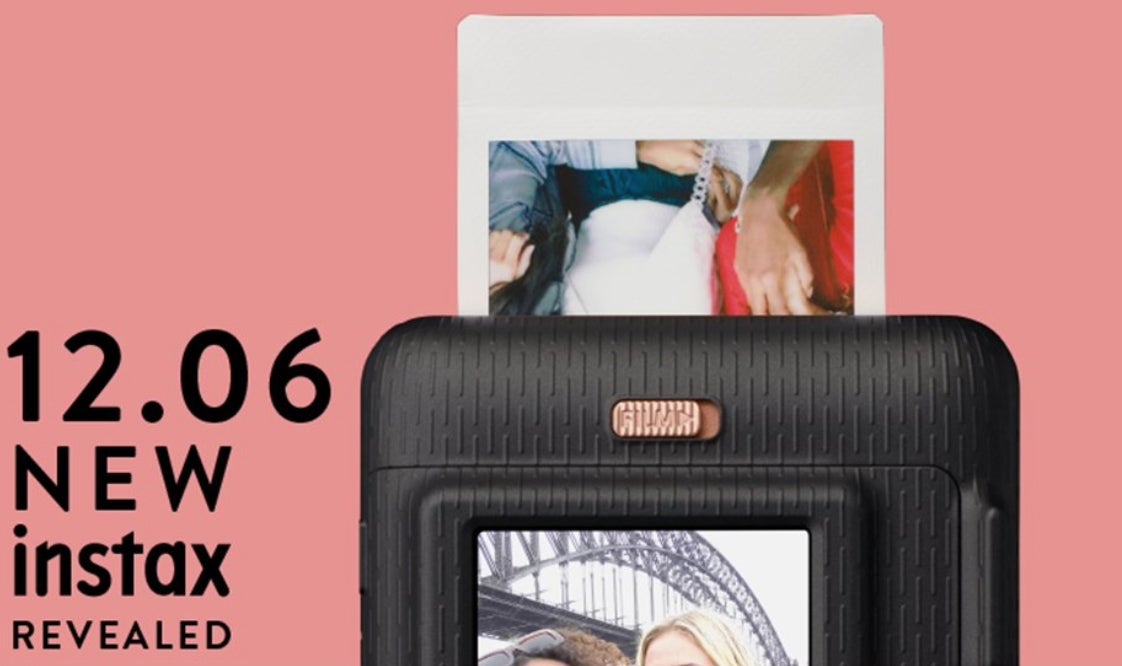 We may earn revenue from the products available on this page and participate in affiliate programs. Learn more ›
Fujifilm's line of Instax instant film cameras and printers have been some of our favorite analog/digital hybrids for a long time now. Its popular instant film is also currently used in the majority of instant cameras on the market. On June 12 the Fujifilm Instax camera will be getting some additional digital tech features.
Introducing the new instax, perfect for the new age. All of the highly anticipated details will be revealed in full on the 12th June, but we're giving you a sneak peak of one of the new instax's very special features – an LCD screen. #instax #neweranewinstax #newinstax pic.twitter.com/xrPuO1vdDo

— instax HQ (@instaxHQ) May 27, 2019
This week on Twitter, the Instax account published a photo of the forthcoming camera, and teased out one of its key features—an LCD screen that appears to work as a viewfinder for easier framing while shooting.
Although an LCD screen somewhat diminishes the charming unpredictability that makes instant film so attractive, we've already seen Fujifilm moving in this direction with other cameras in the Instax line like the SQ20. That camera also features an LCD screen that lets you preview your shots before you commit to printing.
RELATED: Polaroid Originals releases a limited edition "Stranger Things" Upside Down camera
According to Fujifilm this "new era" Instax will include a number of other upgrades. We'll have more details for you about it on June 12, when the new Instax launches officially.