Fujifilm GFX 50S Medium Format Digital Camera Coming In February For $6,499
The GFX system is looking ready for prime time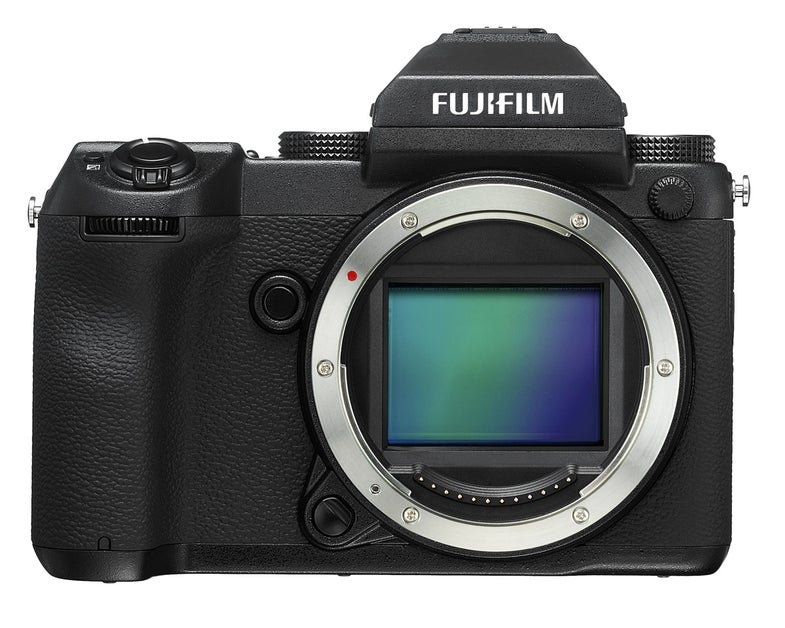 We were first introduced to Fujifilm's medium format GFX 50S camera back at Photokina 2016. It was a huge step for the company, jumping straight from APS-C to a medium format digital sensor, skipping the full-frame game completely. At that time, we knew the camera would come with a lens for "less than $10,000," but now we have the full details for the camera, its release, and its price.
In case you missed the announcement, the GFX 50S uses a traditional CMOS sensor (not X-Trans like some other Fujifilm cameras) in the Fujifilm G format, which measures 43.8×32.9mm. That makes it 1.7x the area of a typical 35mm full-frame sensor. It has a 51.4-megapixel resolution as well as the X Processor Pro, which is also found in Fujifilm's flagship APS-C cameras, the X-Pro2 and the X-T2.
Despite the size advantage of the sensor, the camera body itself is roughly the same size and weight as a full frame system camera. You can see some real-life hands-on images here.
The GFX system also includes a full suite of lenses, which will begin rolling out with the camera body. The first three lenses will be available in February like the camera body, and include the following models:
GF63mmF2.8 R WR (equivalent to 50mm in 35mm format, $1,499)
GF32-64mmF4 R LM WR (equivalent to 25-51mm in 35mm format $2,299)
GF120mmF4 Macro R LM OIS WR (equivalent to 95mm in 35mm format $2,699)
Another group of three lenses are on the way and will be announced later in 2017:
GF110mmF2 R LM WR (equivalent to 87mm in 35mm format)
GF23mmF4 R LM WR (equivalent to 18mm in 35mm format)
GF45mmF2.8 R WR (equivalent to 35mm in 35mm format)
In addition to the native lenses, there will also be an H Mount Adapter that enables the use of legacy lenses that were originally intended for the GX645AF.
From the press material, it sure seems like the system is very well fleshed out. The accessories include a View Camera Adapter for using the GFX as a digital back, and a functional tethered shooting solution, which isn't always a given, but can be crucial to studio photographers.
We're looking forward to getting our hands on the fully-functioning GFX very soon and comparing it to the version we saw back at Photokina. And while there are still some questions that need to be answered (like how it measures up against the Pentax and Hasselblad systems), this is easily one of the most interesting cameras to spring up in a while.
Scroll down for more product images.