Fujifilm announces new large-sensor compact camera and 5 X-series lenses
A high-end point and shoot and an array of focal lengths are coming soon.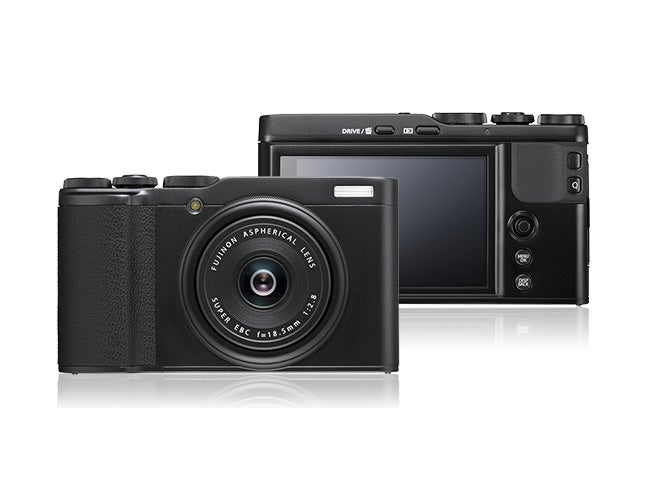 We may earn revenue from the products available on this page and participate in affiliate programs. Learn more ›
Last week Fujifilm announced a range of new products including a compact camera, new XF lenses and a roadmap of X-mount lenses currently in development. Here's a rundown of all the new gear.
The XF10 is an APS-C compact camera with a fixed FUJINON 18.5mmF2.8 lens (equivalent to a 28mm on a full-frame camera) with a touchscreen operation and an AF joystick. This pocket sized camera is built around a 24.2 megapixel APS-C sized sensor, has a 3-inch" color LCD touchscreen, a standard ISO sensitivity of 200 – 12800. You can expand that sensitivity range down to 100 or up to 51,200. It shoots video in 4K (but only at 15P) and full HD at 59.94P / 50P / 24P / 23.98P. The camera allows users to switch into "Square Mode" (aka a 1:1 ratio) so you can compose in the format popularized by Instagram. It's equipped with built-in wireless and Bluetooth so you can get those photos to your phone to be shared with your social media networks. The XF10 seems like a great option for anyone looking to shoot on something a bit more advanced than their smartphone. There's no viewfinder, which seems a little odd, considering the quality of the sensor. The camera will be available next month and cost just under $500.
The XF8-16MM is the widest lens for the X series camera line to date and it's weather sealed.
20 total glass elements spread across 13 groups
Four aspherical elements cut down on lens distortion typical of super-wide lenses
Three extra-low dispersion and three super extra-low dispersion elements to fight chromatic aberration.
Two front elements have a Nano-GI coating to fight ghosting.
Linear focusing motors
11 points of weather sealing and a minimum operating temperature down to 14 degrees—important for applications like astrophotography
Coming in November 2018 for $2,000
The XF200MMF2 with its 1.4x teleconverter will be a welcome addition for wildlife and sports photographers using the X series cameras.
19 total glass elements spread across 14 groups
One large-diameter super extra-low dispersion and two large-diameter extra low dispersion elements to fight chromatic aberration
New focus preset function—great for unpredictable and fast moving subjects
5-stop has 5-stop image stabilization capabilities
Linear focusing motors
Magnesium alloy construction
17 points of weather sealing and a minimum operating temperature down to 14 degrees
Teleconverter increases the length to 280mm
Teleconverter has 7 elements in 4 groups including one aspherical element
Coming in October 2018 for $6,000
Xmount Roadmap
The company has its eye towards additional new lenses for the X Series line. In the coming years the company expects to roll out a XF16mmF2.8 R WR prime, a standard XF16-80mmF4 R OIS WR zoom lens and a XF33mmF1 R WR prime lens. That last one would be the equivalent of a super fast 50mm lens on a full-frame camera. As these are roadmap lenses there is no word on how much they might cost, but the 16mm prime and the 16-80mm zoom are expected to be available in 2019. The 33mm prime is expected to be available in 2020.