The Fotodiox WonderPana FreeArc XL Filter System Is Built for the Massive Canon 11-24mm Zoom Lens
A really big lens requires some really, really big filters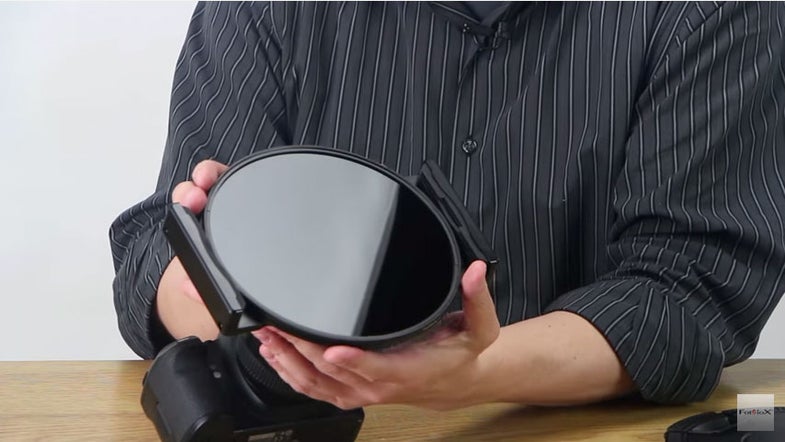 We may earn revenue from the products available on this page and participate in affiliate programs. Learn more ›

Back at WPPI 2016, I saw that Fotodiox was showing off an early version of their massive WonderPana XL filter system. Now, the system is showing up out in the wild and people seem to be truly impressed with how XL this thing really is.
For the unfamiliar, Canon's 11-24mm F/4 lens is a rather massive piece of glass with a front element that bulges outward from its body and an integrated lens hood to help protect it. As a result, using filters over the front element can be a real challenge. So, Fotodiox has adjusted its WonderPana system, which is typically used for lenses like the Nikon 14-24mm wide angle zoom to accommodate Canon's new monster.
The WonderPana system attaches to the lens and gives it a front filter size of—get ready for it—186mm. That makes for some massive glass discs. You can also use the WP80 Filter Bracket in order to use rectangular filters up to two at a time. Even though the actual front lens element isn't that big, the filters need to be oversized to prevent vignetting around the edges.
The WonderPana FreeArc XL retails for $229, which is just for the attachment system. You'll have to buy the massive pieces of glass for it separately and those are definitely not cheap. You do, however, get a 186mm lens cap, which looks like it could also be used as a pan to hold a personal pan pizza.
From: Outdoor Photographer