The BOA x Japan Camera Hunter Camera Strap Is Burly, Beautiful
This signature camera strap is thick and fashion-forward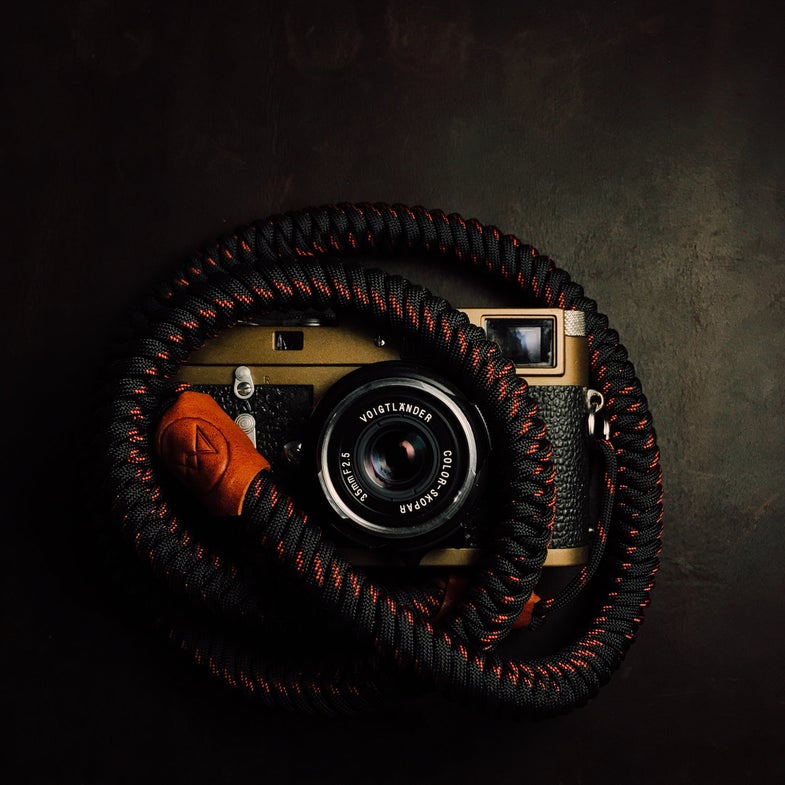 We may earn revenue from the products available on this page and participate in affiliate programs. Learn more ›
While your camera collection might not match the enviable array of rangefinders used by Bellamy Hunt AKA JapanCameraHunter, you can now get your hands on the same camera strap he uses when setting out to to shoot on the streets of Tokyo. The Japan Camera Hunter Signature BOA (from $70, direct) from Monarch VII is as handsome and it is heavy-duty.
Though it appears to be designed with Leica shooters in mind, the strap will almost undoubtedly support your beefiest DSLR and glass. It's woven from several strands of type III 550 parachute cord, a type of nylon rope so reliable that NASA even once used it to help repair the Hubble Space Telescope. But the BOA isn't all work and no play, each end of the strap is tipped in an embossed leather wrap for a touch of elegance.
While the length of the strap isn't adjustable, it does come in four varying lengths from 35-inches ($70) on up to 50-inches ($91). Don't worry about hooking it up to your camera either, the BOA can ship with ½-inch split rings or hook clip attachments for no extra charge or with proprietary hardware to latch it onto your Hasselblad for an additional $15.