Tips from a pro: An Introduction to buying vintage cameras
Bellamy Hunt, also known as Japan Camera Hunter, shares some classic camera wisdom.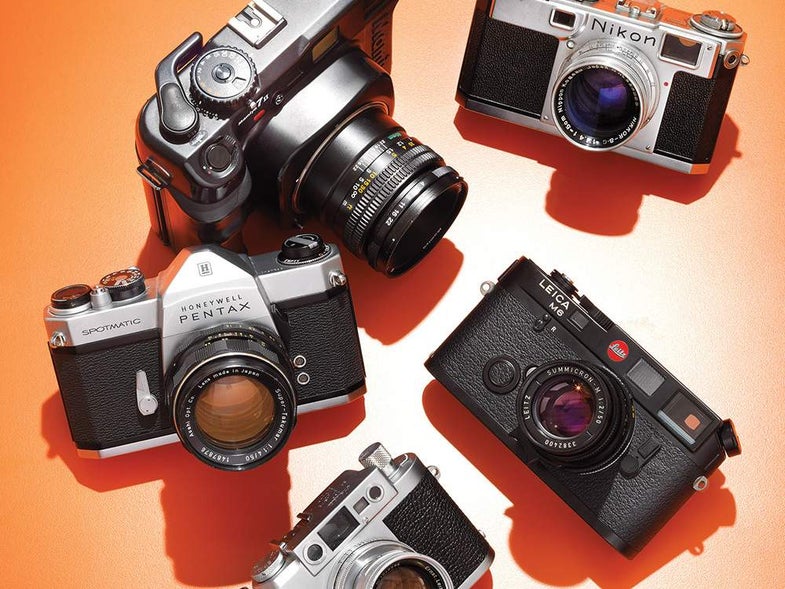 We may earn revenue from the products available on this page and participate in affiliate programs. Learn more ›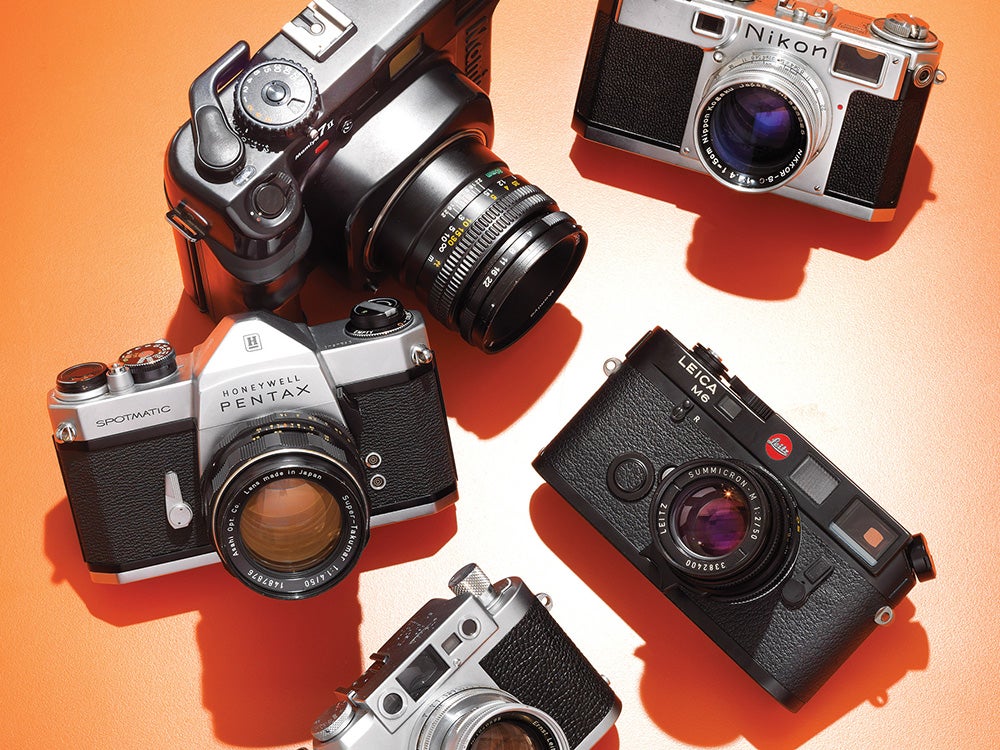 For Bellamy Hunt, also known as the Japan Camera Hunter, his love of vintage photo gear is rooted in the way it's made. "Vintage cameras," he says, "have stunning designs." These machines, he adds, "have a certain magic that makes you look inside yourself when you shoot. You feel connected to the creation of something permanent and tangible." As the Japan Camera Hunter name implies, Hunt sources cameras—the vintage, the classic, and the unusual—for photographers and collectors alike. We talked to him to learn more about the world of vintage camera collecting and shooting, and to get his best advice for those who want to nab some beautiful old-school gear of their own. Hunt's business is based in Tokyo, a perfect location because, he notes, "the quality of items in Japan is very, very high. 'Mint' in Japan means no dents, no scratches, no dings." And, while not all the cameras he purchases for his customers are sourced in Tokyo, Hunt has equally high standards for mint condition. "Generally, people know that I find the better quality cameras within their price range," Hunt explains, adding, "I don't let a camera go out [to a customer] if it's not something I would buy myself or be happy to have." Hunt has noticed a resurgence in interest in shooting with SLR and rangefinder film cameras. "The younger generation is a little bit jaded about the immediacy of everything, and perhaps they want something that won't be on Facebook." Vintage cameras can afford people the opportunity to unplug for a while. Whether you perceive the idea of unplugging as positive or negative, shooting with analog cameras truly does force you to slow down. And since film and processing is so expensive, "it's less about shooting as much as you can and more about being a thoughtful photographer," says Hunt.
He counters, though, that the limitations of analog gear may be too much of a downside for some people, particularly "folks who are used to [digital] cameras that can do just about anything." Reliability can also be an issue with vintage equipment, especially with early electronic cameras, he adds.
Despite the amazing machinery and high quality optics of many vintage cameras, Hunt notes that it doesn't necessarily mean that—even if you find a bargain on an old camera—you'll get a better value than by buying new gear. After all, film is only getting more expensive. To really save money, you'd need to do the entire process yourself; from rolling your film to printing your negatives. However, if you buy the right vintage camera and take care of it, it may last for a very long time—and you can sometimes even sell it for more than you paid. Hunt says that's something "you definitely can't say for digital cameras," which are replaced and upgraded by users usually within a few years.
What if the vintage camera that catches your eye uses a film format that's no longer in production? According to Hunt, you have two options: find a specialized business that will roll and cut film to custom sizes, or cut to fit yourself. Cameras such as the early, pre-M-mount Leicas (pictured in the opening image), which need a longer, narrow film leader to load around its spool, can still be used with "some simple modifications that are easily done at home," he says. People have had many years to work out all kinds of film hacks, Hunt explains, and there are plenty of DIY tutorials online.
So, what do you do when you want to find and purchase a vintage camera? For one, you can contact a professional vintage dealer and sourcer like Hunt. With their extensive experience, expert dealers know the quirks and weaknesses of a wide variety of models—information that is essential when evaluating whether to purchase a specific camera. If you want to shop on your own, be sure to research the models you're interested in buying. You can find plenty of information on the web, including lots on Hunt's own website, japancamerahunter.com.
But rather than buying a camera online, your best bet is to visit a brick-and-mortar store for hands-on time with the camera. If the vintage camera dealer is knowledgeable, "you will get useful and helpful advice," Hunt says. "You pay a little more [with a quality dealer]," he warns, "but what you're going to get works. I'm always prepared to pay a little more to make sure something is good."
Some of Hunt's recommendations for dealers stateside include Brooklyn Film Camera (with an online presence and regular flea market appearances); Portland, Oregon's Blue Moon Camera; Leica specialist Tamarkin Camera in Chicago; and Glass Key Photo in San Francisco. And if you find yourself in Tokyo, check out Hunt's website for a shopping guide to the city's greatest camera shops.
Hunt has strong feelings about purchasing from sites such as eBay or Craigslist. That's where the adage "If it sounds to good to be true, it probably is" comes into play. "Use common sense," Hunt recommends, adding that "descriptions [and photos] are often wrong." If the description "says it's in mint condition and the price is really good, chances are it's not really mint." Check to make sure the seller has a good record and a clearly stated return policy. Hunt explains that he "generally tells people to err on the side of caution when buying anything online unless you can have direct communication with the seller. It's often difficult to get any kind of recompense if anything goes wrong."
Whether you pick up a vintage camera out of nostalgia, a need for a slower place, or a desire to understand something more about the history of photography, chances are you'll become enamored of these beautiful and functional old machines. And we've got to warn you—vintage photo gear can be addictive. Before long, you may have a collection of your own.